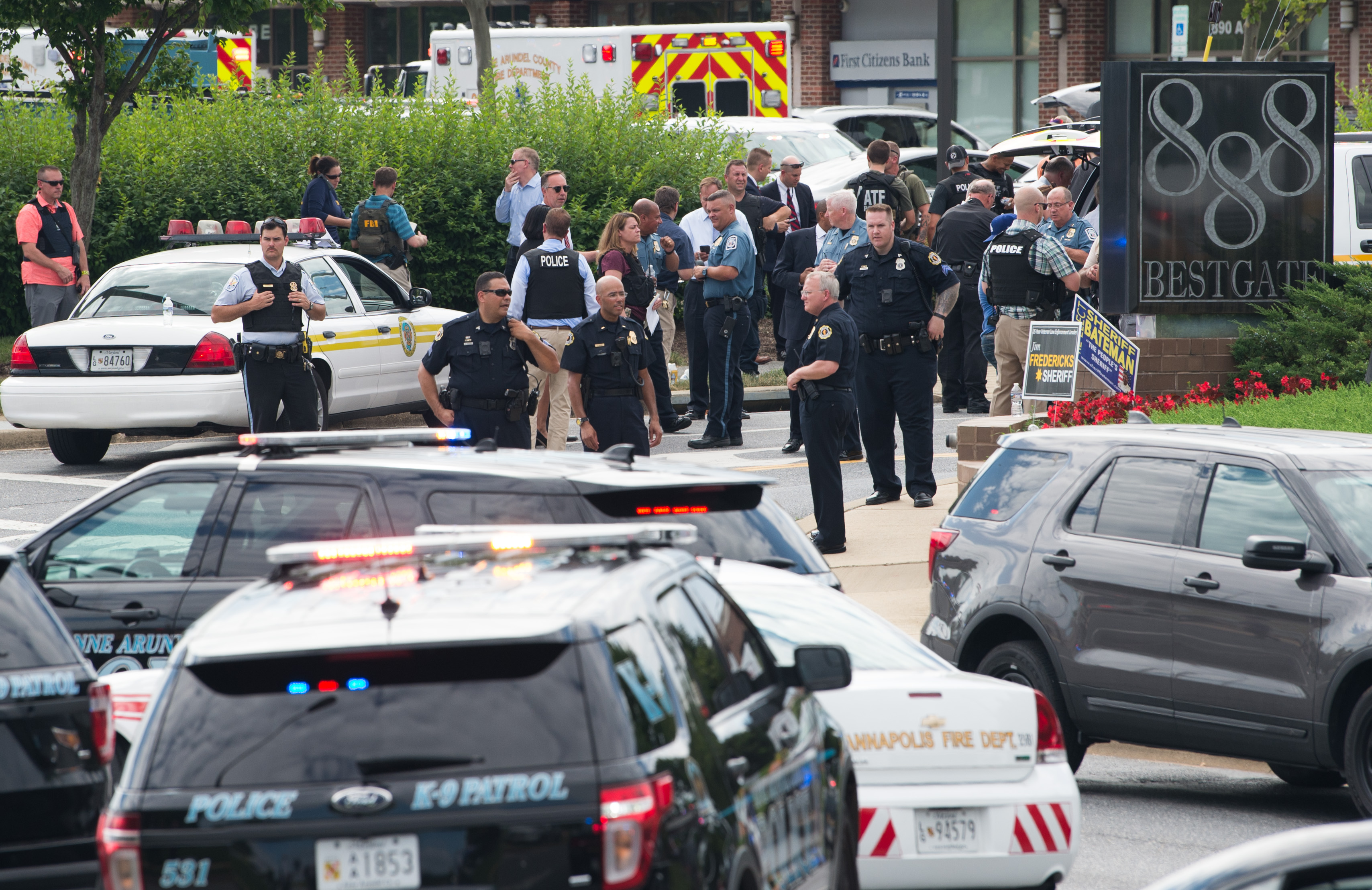 The alleged shooter who stormed the office of a local newspaper in Annapolis, Maryland, sued the The Capital Gazette in 2012. The shooting suspect has been identified by multiple news organizations as 38-year-old Jarrod W. Ramos. Ramos reportedly had a long-standing dispute with the newspaper. The attack, which happened Thursday afternoon, left at least five people dead.
According to court records, Ramos sued the news organization in 2012, and his claims were thrown out by a judge. The defamation suit stemmed from an article that was written about how Ramos, a former federal employee, pleaded guilty in District Court to a misdemeanor harassment charge for repeatedly contacting a woman online including calling her vulgar names. The victim said she felt in danger for her life.
Ramos sued Thomas Hartley, formerly a staff writer and columnist with The Capital, and Thomas L. Marquardt, the editor and publisher of The Capital.
In an opinion affirming a lower court decision to dismiss the case, Judge Charles Moylan went after Ramos for even filing the case:
The appellant is aggrieved because the newspaper story about his guilty plea assumed that he was guilty and that the guilty plea was, therefore, properly accepted. He is aggrieved because the story was sympathetic toward the harassment victim and was not equally understanding of the harassment perpetrator. The appellant wanted equal coverage of his side of the story. He wanted a chance to put the victim in a bad light, in order to justify and explain why he did what he did. That, however, is not the function of defamation law. The appellant was charged with a criminal act. The appellant perpetrated a criminal act. The appellant plead guilty to having perpetrated a criminal act. The appellant was punished for his criminal act. He is not entitled to equal sympathy with his victim and may not blithely dismiss her as a "bipolar drunkard." H
Ramos filed the lawsuit pro se (without a lawyer). Judge Moylan noted at the end of the opinion that "a lawyer would almost certainly have told him not to proceed with the case. It reveals a fundamental failure to under what defamation law is."
Law&Crime will update this story as we get more information. 
[Photo credit: AUL LOEB/AFP/Getty Images]
Have a tip we should know? [email protected]
Rachel Stockman - President / On Air Host