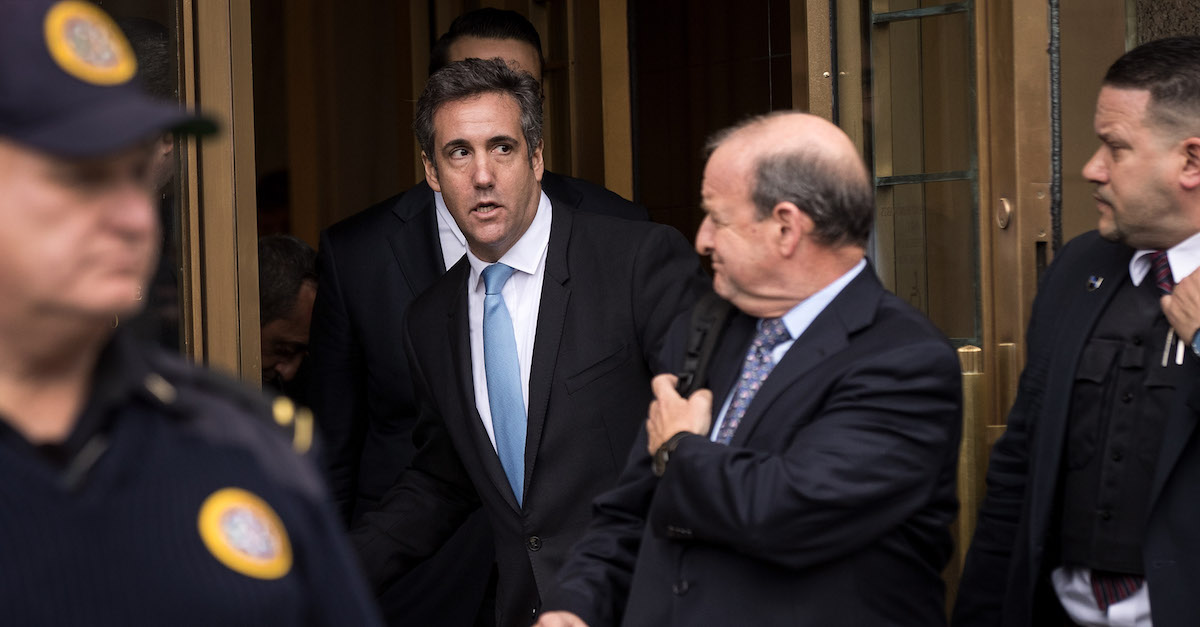 Michael Cohen and his legal team floated four names to be potential "special masters," impartial sifters through and reviewers of evidence seized by the FBI in the raid of Cohen's office, home and hotel room.
Cohen's attorneys, of course, objected to the raid in the first place (President Donald Trump also pronounced attorney-client privilege dead on Twitter) and demanded that they be able to review the evidence before prosecutors to sort out what was privileged information and what wasn't.
That bid was denied, but Judge Kimba Wood has left open the possibility of having a neutral special master. It was already the case that the Southern District of New York (SDNY) would have to utilize a so-called "taint team" apart from prosecutors to handle sensitive files, but Judge Wood has expressed a concern about the "perception of fairness." Her opinion was that a special master might be useful in showing impartiality in the process.
"In terms of perception of fairness, not fairness itself, but perception of fairness, a special master might have a role here. Maybe not the complete role, but some role," she said on Monday. "My interest is in getting this moving efficiently and speedily."
The four names floated by Cohen, et al. were: Bart Schwartz, Joan McPhee, Tai Park and George Canellos.
Their backgrounds, on a surface level, have been discussed elsewhere. Schwartz was a former assistant U.S. Attorney for Rudy Giuliani in the SDNY and his ties to him have been mentioned in the past. McPhee, Park and Canellos are all former prosecutors in the SDNY.
In the interest of the "perception of fairness," it is notable that two of the four people Cohen named are known to have donated to Democratic Party candidates: McPhee and Park.
Park gave $2,000 to John Kerry's presidential campaign in 2003 and 2004.

McPhee gave $5,000 to the Democratic Senatorial Campaign Committee (DSCC) in 2017 and a $500 donation to the Hillary Clinton campaign.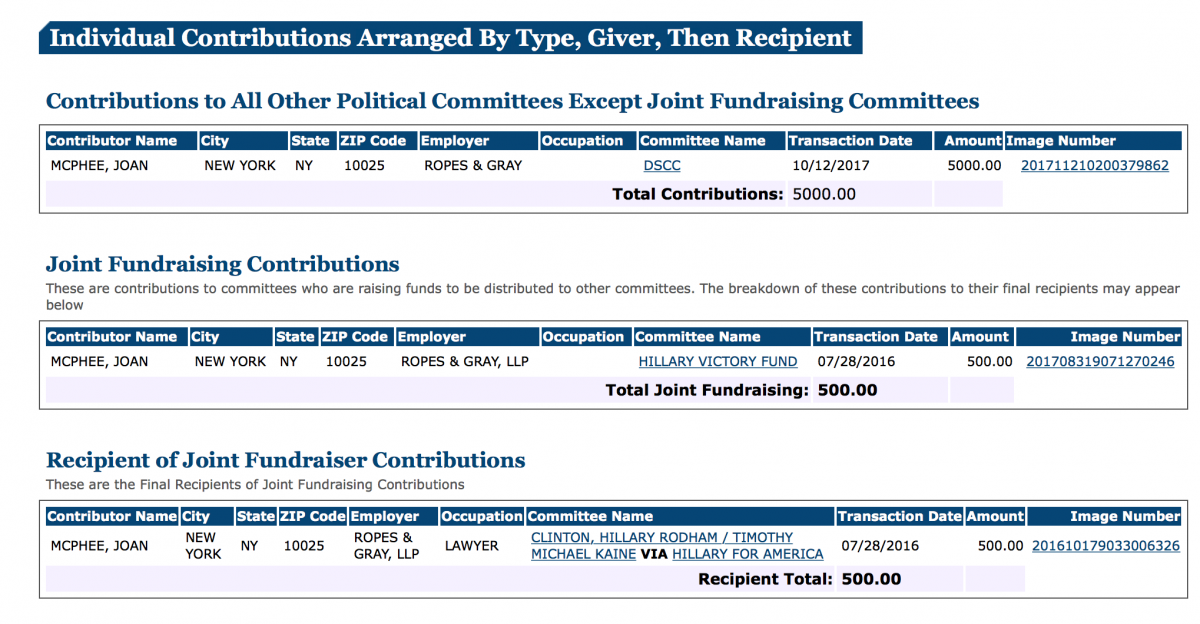 An FEC search did not reveal any political donations made by Canellos. Law&Crime reached out to Canellos for confirmation that he has not made any such contributions, but a response was not forthcoming at the time of publication.
Based on these records, it appears that Cohen's selections are not likely to have a pro-Trump bias.
Meanwhile, the government filed a letter on Wednesday suggesting former Magistrate Judges Frank Maas, James C. Francis IV, and Theodore Katz. Maas and Katz are associated with the JAMS Foundation, which provides dispute resolution services, and Francis lectures at CUNY Law School.
These three were suggested, Deputy U.S. Attorney Robert Khuzami with SDNY (U.S. Attorney Geoffrey Berman is recused) said in the letter, because they all have "many years of experience in resolving disputes on the issue of privilege in the context of criminal investigations."
Correction: A previous version of this article stated that Bart Schwartz donated to the Democrats Sen. Chuck Schumer, Rep. Sean Patrick Maloney, Rep. Kathleen Rice, and to Barack Obama-Joe Biden 2008 and 2012 tickets through Obama for America. That was incorrect. The Bart Schwartz we are writing about did not donate to Barack Obama-Joe Biden campaigns or Chuck Schumer. We regret the error. 
Have a tip we should know? [email protected]