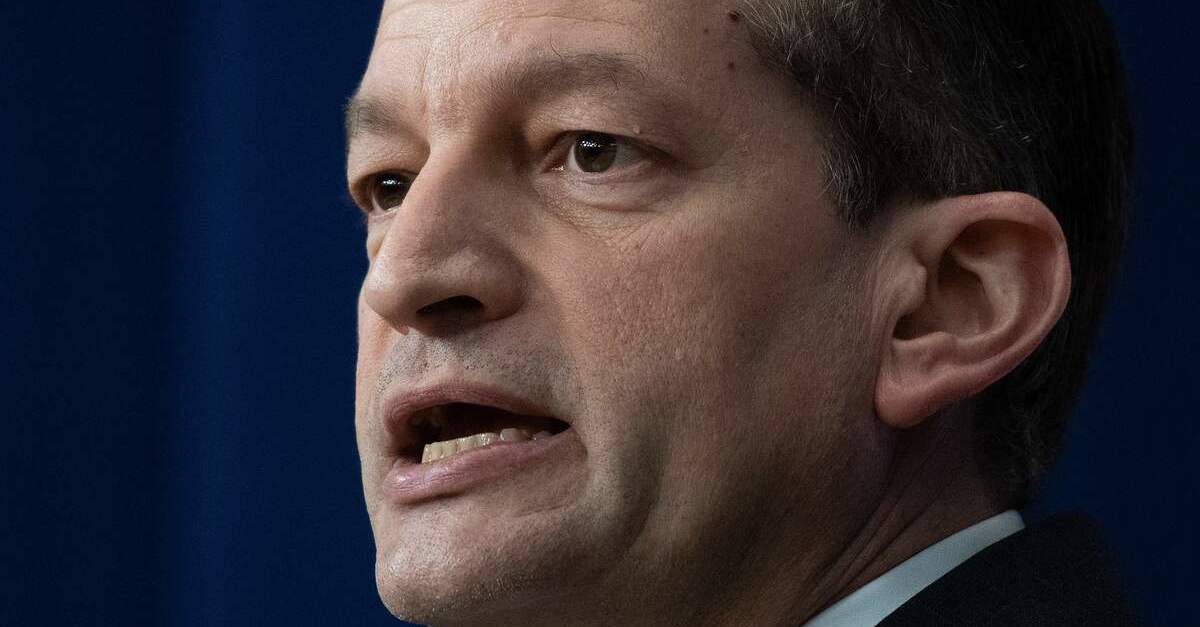 President Donald Trump's embattled Labor Secretary Alexander Acosta was made aware the lead prosecutor targeting billionaire pedophile Jeffrey Epstein previously held back information in a separate sex crimes case–also involving an underage girl.
According to the Miami Herald, Assistant U.S. Attorney (AUSA) A. Marie Villafaña was reprimanded by a federal judge in 2007 for what was determined to be an "intentional and/or serious lapse in judgment'' because she failed to inform him the defendant–a college student who traveled from Texas to Florida for the sole purpose of bedding a 14-year-old girl–had a history of preying on minors.
Acosta infamously cut a top-secret sweet-heart plea deal with billionaire pedophile Jeffrey Epstein during his stint as the U.S. Attorney for the Southern District of Florida. A federal judge recently ruled that this deal violated federal law.
Acosta learned about Villafaña's rebuke just nine months before that.
And, according to court records obtained by the Herald, Acosta even defended Villafaña's actions.
The outlet notes that Acosta gave another AUSA an assignment in service of that goal. Their job? To write a treatise for the angry judge so as to persuade him into softening his language in the harsh order issued against Villafaña. It didn't work.
Instead, U.S. District Court Judge William J. Zloch copied Acosta on the order and called out his entire office while he was at it.
The order notes, in relevant part:
The court is at a total loss as to why the Office of the United States Attorney for the Southern District of Florida, as well as the Assistant United States Attorney assigned to the above-styled cause, found it appropriate to intentionally withhold…information from the court.
The legal fracas occurred after Villafaña had argued for a five to six-year sentence for Texas Tech student Adam McDaniel–who picked up the girl he had met online from a high school basketball game after traveling across the country to meet her. The two spent the night in a hotel and her mother called the police. McDaniel eventually pleaded guilty and the AUSA argued for a sentence on the lower end of the guidelines.
During the sentencing hearing, however, the girl's mother brought up her daughter's alleged emotional trauma and said she had been forced to watch pornography and sit through McDaniel's recitation of sexual conquests with another minor.
Judge Zloch was blindsided.
"There has been some reference to another incident with a minor girl," the judge said to Villafaña. "What do you know about that, if anything?"
Apparently she knew quite a bit. Villafaña told the judge that McDaniel was something of a serial predator; that he had brought a 16-year-old girl from California to Texas and got her pregnant; that he was also carrying on a relationship with a 15-year-old girl at the time he was arrested in Florida.
"The serial nature of defendant's seduction of minor girls was revealed for the first time to the court upon the Government's response to the Court's inquiry," Judge Zloch wrote in his eventual order. He conceded that the other relationships were not crimes in the Lone Star State but disagreed with prosecutors that the information was not immaterial to McDaniel's sentencing. The 19-year-old was eventually given 10 years.
Francey Hakes previously worked in the Justice Department's Crimes Against Children unit. In comments to the Herald he said the experience should have humbled Acosta and Villafaña into being less secretive. For some reason it didn't.
"It is highly unusual for a court to allege an assistant U.S. attorney has intentionally withheld information," she said. "That allegation is like dropping a bomb in the legal community. It seems to show that they are not taking these cases very seriously, they are not advocating for strong punishment for sexual predators, and not advocating for victims in a meaningful way."
[image via JIM WATSON/AFP/Getty Images]
Have a tip we should know? [email protected]