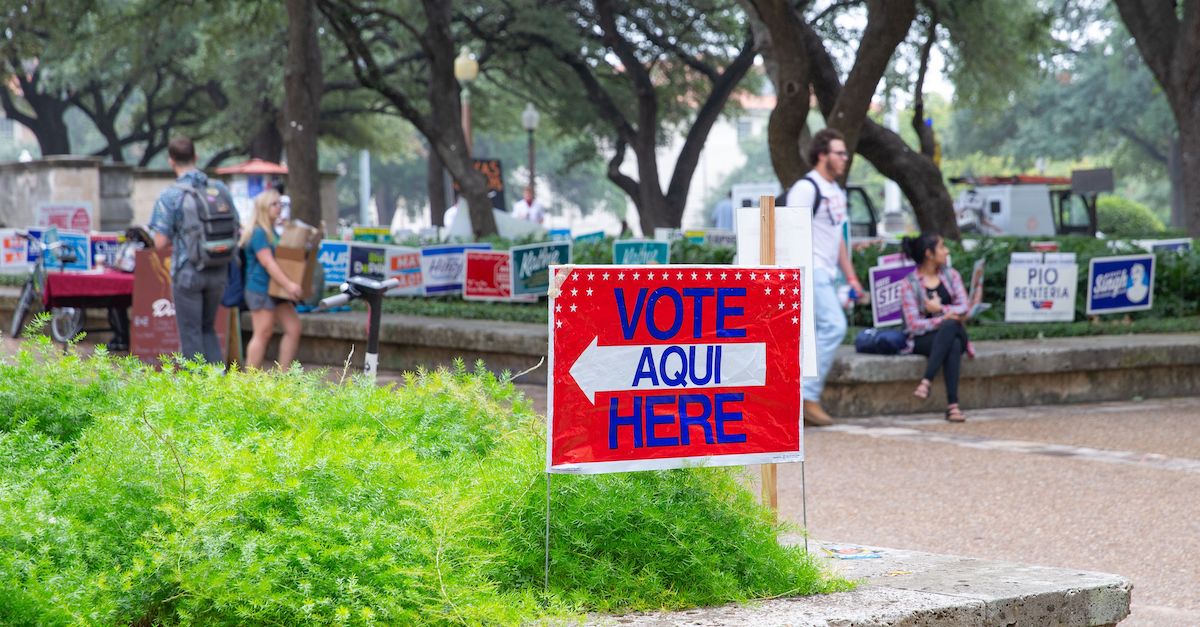 There have been plenty of issues reported so far at polling stations across the country on Election Day (long lines, power outages, etc.), and at least one of those incidents has caused people who showed up to vote to up and leave, according to an eye witness.
Hat tip to CNN's national political correspondent MJ Lee for the thread she has going on reported issues at the polls. According to Lee, a voting location in Arlington, Texas inexplicably didn't have enough paper ballots and electronic voting machines were not working.
The unnamed voter said that "Once that info was shared, most of the people in line decided to leave."
As news of this started spreading, the Texas Civil Rights Project said this was "extremely troubling," and advised anyone who left because of this issue to call.
Arlington is located in Tarrant County. 2010 U.S. Census statistics show that the population in the county was 1,809,034. The census said that 66.6 percent of the population (1,205,530) is white and 14.9 percent (268,983) is African-American. That total population number increased to 2,016,872 as of 2017. Additional public data says that there are 962,732 white residents, 573,205 Hispanic residents, 313,468 African-American residents, and 107,412 Asian residents.
Sen. Ted Cruz (R-Texas) and Democratic challenger Beto O'Rourke have been vying for Tarrant County in a hotly contested race. It was the largest county in the state that President Donald Trump won in 2016, the Texas Tribune reported.
O'Rourke himself was clear about the importance of winning this county.
"If there is one county that is the linchpin of the 254, that will determine the outcome of this election, it is Tarrant County," he said back in February.
"Tarrant County is where the energy is, where the excitement is, where they're blowing the early voting totals from the last midterm out of the water," O'Rourke said more recently on the campaign trail. "It's why we are so encouraged."
The Star-Telegram reported that "motivated and activated (Tarrant County) voters did their best to overcome any setbacks that would have prevented them from casting their ballots." It is worth noting that Tarrant County "shattered" early voting records this election cycle.
Tarrant County also happens to be one of 35 polling locations that the U.S. Department of Justice is monitoring for "fraud."
[Image via Suzanne Cordeiro/AFP/Getty Images]
Have a tip we should know? [email protected]