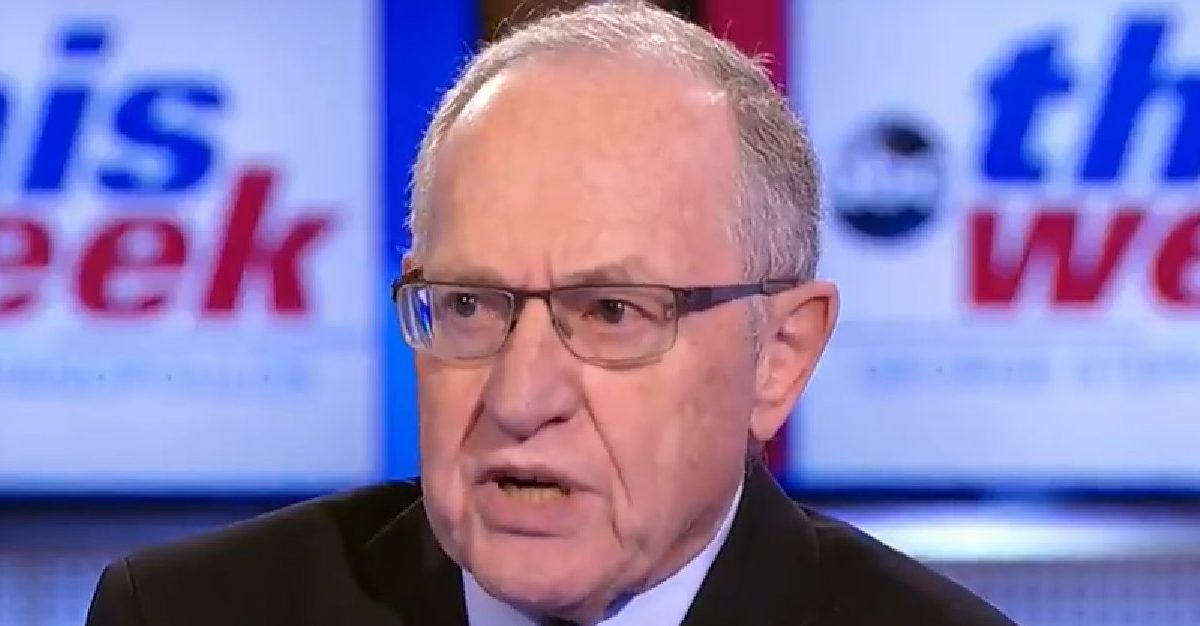 Harvard Law Prof. Alan Dershowitz called for the FBI to interview Michael Avenatti's client Julie Swetnick and for there to be consequences if her explosive claims against Brett Kavanaugh are not true.
"Swetnick affidavit should be thoroughly investigated by the fbi and her alleged witnesses named and questioned. If perjured, there should be consequences," he said.
Swetnick, you may recall, accused Kavanaugh and his friend Mark Judge of engaging in "highly inappropriate conduct, including being overly aggressive with girls and not taking 'no' for an answer" at parties in the early 80s.
Swetnick claimed that she "became aware of efforts by Mark Judge, Brett Kavanaugh and others to 'spike' the 'punch' at house parties I attended with drugs and/or grain alcohol so as to cause girls to lose their inhibitions and their ability to say 'No.'"
"I also witnessed efforts by Mark Judge, Brett Kavanaugh and others to cause girls to become inebriated and disoriented so they could be 'gang raped' in a side room or bedroom by a 'train' of numerous boys," she claimed. She also said she was "gang raped."
Swetnick came forward after Dr. Christine Blasey Ford and Deborah Ramirez made accusations of their own against Kavanaugh.
Kavanaugh, during a Thursday hearing to remember, called "the Swetnick thing […] a joke."
"It's a farce," he said.
Her attorney, Avenatti, replied to Dershowitz, saying he agreed there should be an FBI investigation of Swetnick's claims and that Senators calling her "a liar" should resign when they are proven wrong.
"I agree. And when the statements are proven true, Mark Judge, Brett Kavanaugh and others should be criminally prosecuted. And the Senators that called my client a liar should resign their seats. Do you agree?" he said.
An apparent ex-boyfriend of Swetnick's, Richard Vinneccy, recently said that he filed a restraining order against Swetnick in the early 2000s after the pair broke up. He said she threatened his family and "she's not credible at all."
No restraining order was issued, as the case was dismissed. Neither Vinneccy or Swetnick showed up to the hearing for a permanent injunction.
Swetnick also faced misconduct allegations of her own almost two decades ago.
At this time, the FBI's one-week investigation of Ford and Ramirez's claims against Kavanaugh, plus other named witnesses, will not include an interview of Swetnick herself.
[Image via ABC screengrab]
Have a tip we should know? [email protected]