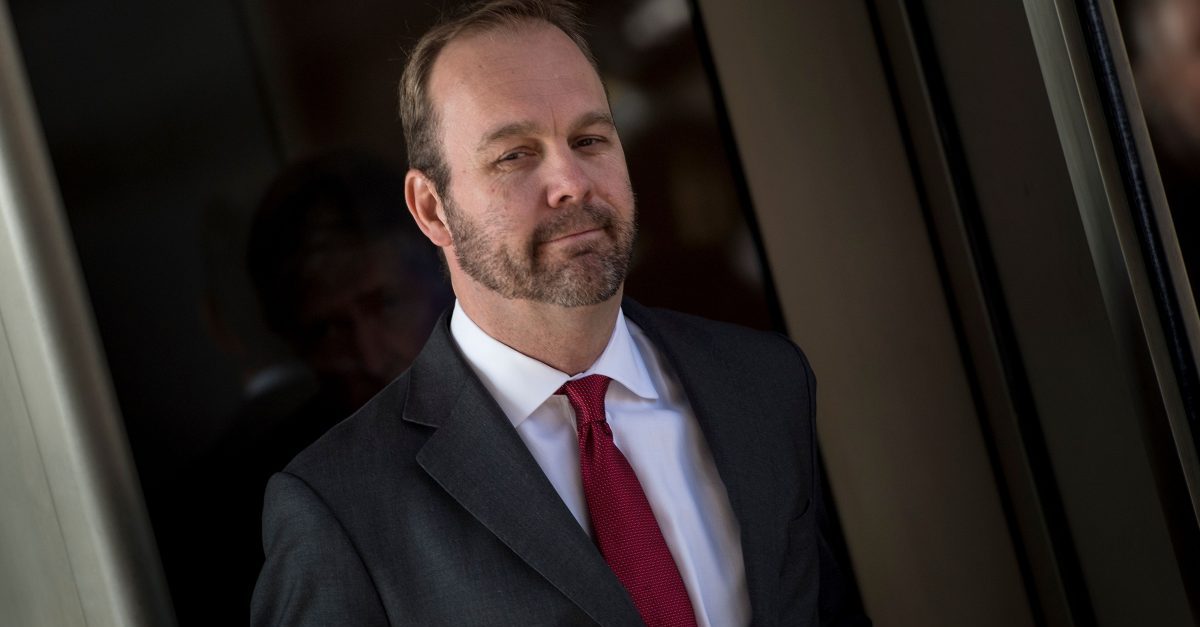 Rick Gates, former associate of Paul Manafort, testified in Manafort's tax and bank fraud trial, describing activities they engaged in, such as falsifying financial records, lying to the IRS, and maintaining hidden accounts. Gates also ended up confessing to transgressions of his own, including stealing from Manafort and cheating on his wife. His testimony was part of his end of the deal he made with Special Counsel Robert Mueller when he pleaded guilty to the lesser charge of lying to investigators.
Well, it turns out that Mueller isn't ready to let Gates go just yet. In a court filing on Friday, the Special Counsel indicated that he may still have use for Gates.
A joint status report noted that Gates has testified before the Eastern District of Virginia, and that he "continues to meet with the Special Counsel's Office as required by his Plea Agreement." It goes on to say that "the investigation, which includes the possible continued need for assistance from the defendant as required by his Plea Agreement, is ongoing."
That means that Gates isn't off the hook just yet, and will have to wait to be sentenced.
Mueller's reference to Gates' possible assistance is likely in regards to Manafort's other trial, which is set for September in Washington, D.C. federal court. That trial, like the current Virginia federal trial, is related to work that Manafort and Gates did for the Ukrainian government. The D.C. case, where Gates had also been a defendant until his plea, is based on allegations including conspiracy, money laundering, and acting as an unregistered foreign agent.
Gates could also potentially be of use in other aspects of Mueller's investigation of possible Trump campaign ties to Russian election interference, as he once served as Trump's deputy campaign manager.
[Image via BRENDAN SMIALOWSKI/AFP/Getty Images]
Have a tip we should know? [email protected]