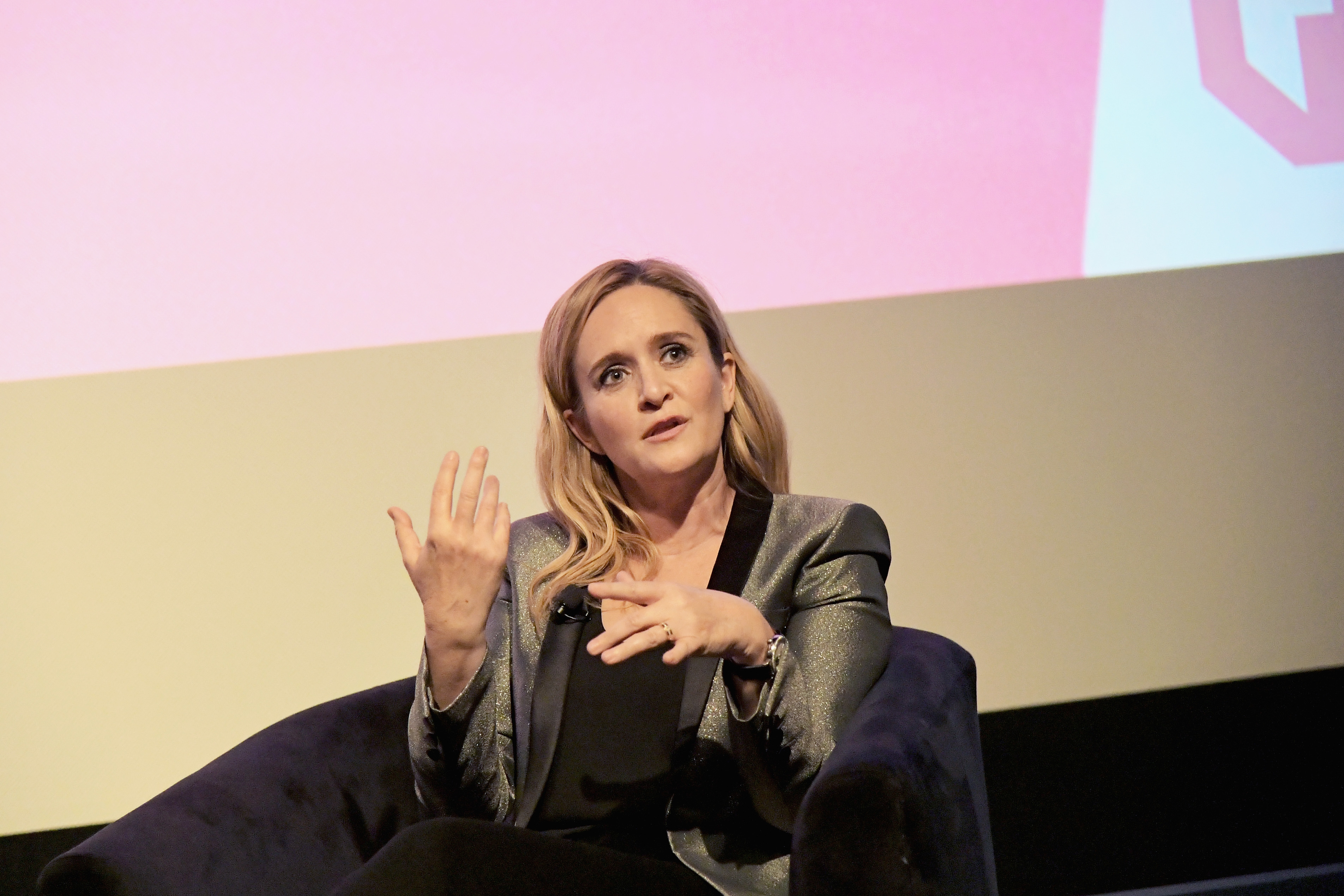 The boycotts have begun.
On Thursday, at least two advertisers announced they would be pulling out of Full Frontal with Samantha Bee over the titular host's controversial comments regarding the White House dauphine, Ivanka Trump.
On Twitter, Autotrader.com announced, "Thank you to those who reached out regarding our sponsorship of Full Frontal. The comments expressed by Samantha Bee were offensive and unacceptable and do not reflect the views of our company. As a result, we have suspended our sponsorship of Full Frontal with Samantha Bee."
Following suit, State Farm told CNN Money that it has, "asked TBS to suspend our advertising in the program and are reviewing any future placements. We constantly review programs to ensure alignment to our programming guidelines and brand values."
The ginned up contretemps began after Bee's monologue regarding the alleged tone-deafness of the presidential daughter posing with her child in a photo–just as stories of helpless children being ripped away from their parents made headlines across the nation. During that monologue, Bee said:
You know, Ivanka, that's a beautiful photo of you and your child, but let me just say, one mother to another: Do something about your dad's immigration practices, you feckless cunt! He listens to you! Put on something tight and low-cut and tell your father to fuckin' stop it.
Reeling from Roseanne Barr's recent dismissal from her own self-named program over an anti-Iranian and anti-black diatribe against Valerie Jarrett, reactionary outrage quickly piled onto Bee's comments, calling for the liberal talk show host to be canned as well.
President Donald Trump himself jumped in with a tweet, prompting speculation that the issue had swiftly careened into the jurisprudential geography of the First Amendment–since the Trump White House maintains that Trump's tweets are official White House statements.
On Thursday, Paste Magazine's Roger Sollenberger wrote, "The First Amendment (though it has several exceptions, such as defamation and incitement to violence) is our guarantee that the government will never step in to silence its critics. So it is a violation of the First Amendment for the White House to step in and advocate private citizens should be silenced for speaking their mind."
On Friday, Think Progress' Melanie Schmitz added, "Trump's unique position puts him in sketchy waters with regard to the First Amendment." Meanwhile, Law&Crime's Elura Nanos took comedian Kathy Griffin to task over her similar suggestion that Sarah Huckabee Sanders' anti-Bee commentary from the White House lectern was a violation the First Amendment.
Possibly spooked by Trump's cancellation suggestion–and perhaps his admitted sway over hiring and firing decisions made by certain NFL owners–the advertiser backlash against Bee quickly commenced.
[image via Charley Gallay/Getty Images for TBS/Turner]
Follow Colin Kalmbacher on Twitter: @colinkalmbacher
Have a tip we should know? [email protected]