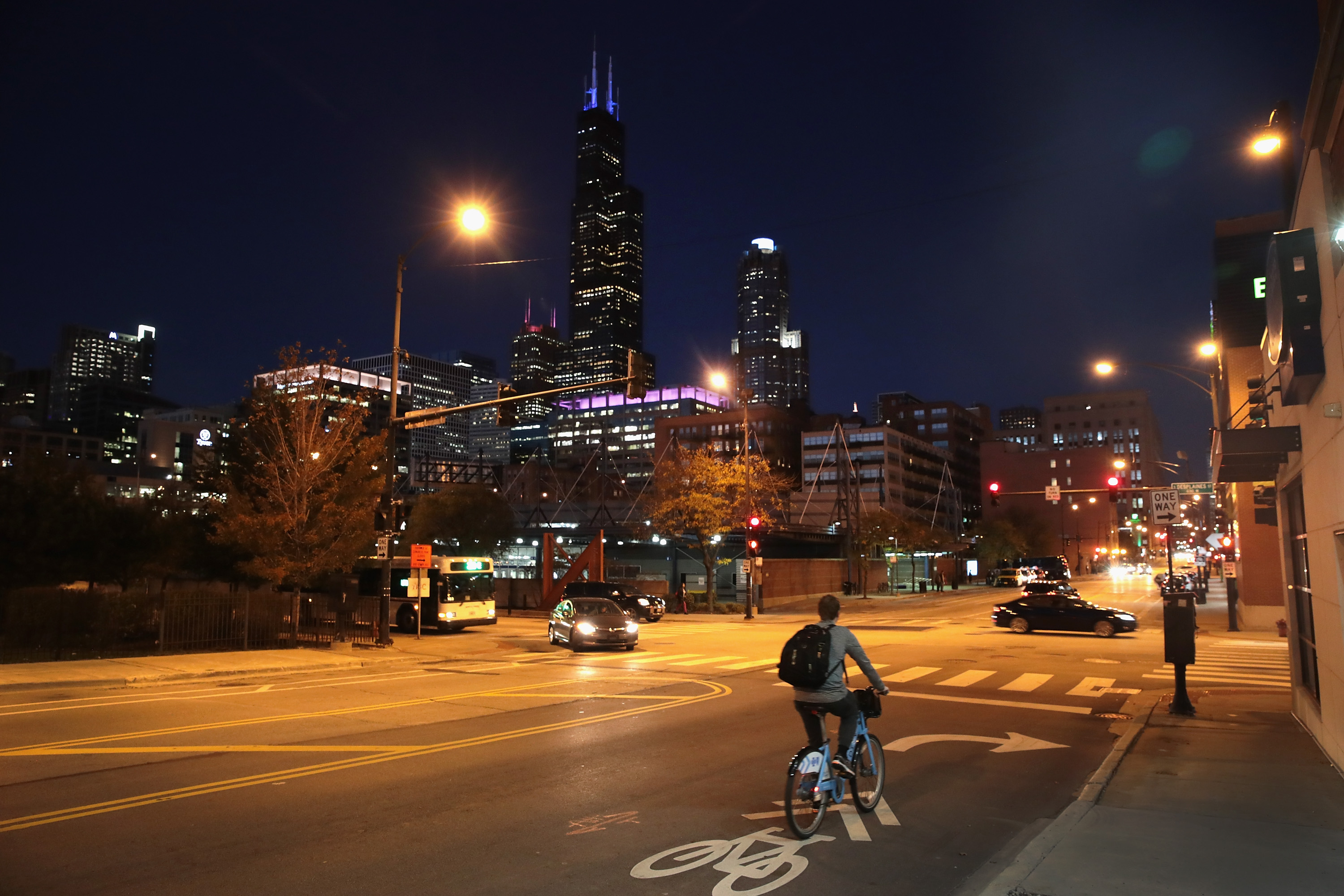 Activists plan to isolate their civil disobedience to the Windy City's wealthier neighborhoods next week in an effort to "redistribute the pain in Chicago."
The Chicago Tribune reports that anti-violence organizers are planning to shut down a large section of the city's North Side Drive during the after-work rush hour in order to make way for a march ending at the outer edges of iconic Wrigley Field. There, at around the same and planned time, the Chicago Cubs will likely be preparing for a night game.
Reverend Gregory Livingston is one of the organizers. In comments to the Tribune, he said:
We are going down commercial strips and if people are upset about us disturbing their entertainment and their cafe life, human life is more important than recreation. We all need to recognize that.
Because of ongoing preparations for the Lollapalooza music festival, traffic is already expected to be thoroughly sluggish in the area. The addition of a massive march is almost certain to exacerbate those conditions, which could effectively shut down entire swaths of the city, according to the Tribune.
Beginning at 4 pm on August 2, the march will start on Lake Shore Drive and head north. Organizer, who have not and who say they will not ask the city for permission, are keying their intentional traffic disruption toward drawing attention to the city's long-running scourges of gun violence and corruption.
An emailed statement from the Chicago Police Department (CPD), however, suggests that authorities will be heavily involved in the march regardless. Spokesperson Shannon Breymaier said the CPD "regularly works with event organizers to keep the public safe, and, as always, our goal is to keep the community safe on public thoroughfares. CPD will be in contact with the event organizers soon to talk through their plans and evaluate potential public safety impacts."
Community activists and organizers have long been skeptical of Chicago Mayor Rahm Emanuel's commitment to the city's poorer quarters and residents–who are disproportionately impacted by the years-long violence epidemic. The march's organizers have trained their ire on Emanuel and the CPD for failing to adequately respond to community needs and over accusations of racial bigotry and abuse.
For decades the CPD ran an off-the-books interrogation center, which many in the city have likened to a torture black site. In the aftermath of those revelations, community leaders founded the Chicago Torture Justice Center (CTJC). Based on the international truth and reconciliation commission model, the CTJC was the first such center of its kind in the United States.
Chicago Police Department Superintendent Eddie Johnson has apologized for the torture directed at over 100 African-Americans while the interrogation center was in operation. Chicago's City Council also authorized over $5.5 million in reparations for the victims.
Those moves have not silenced criticism of Emanuel and Johnson.
In further comments Livingston said, "So on Aug. 2, everybody, we march against Rahm Emanuel. We march against Eddie Johnson. We march for decent decrees and we march against empty lying promises."
[image via Scott Olson/Getty Images]
Follow Colin Kalmbacher on Twitter: @colinkalmbacher
Have a tip we should know? [email protected]