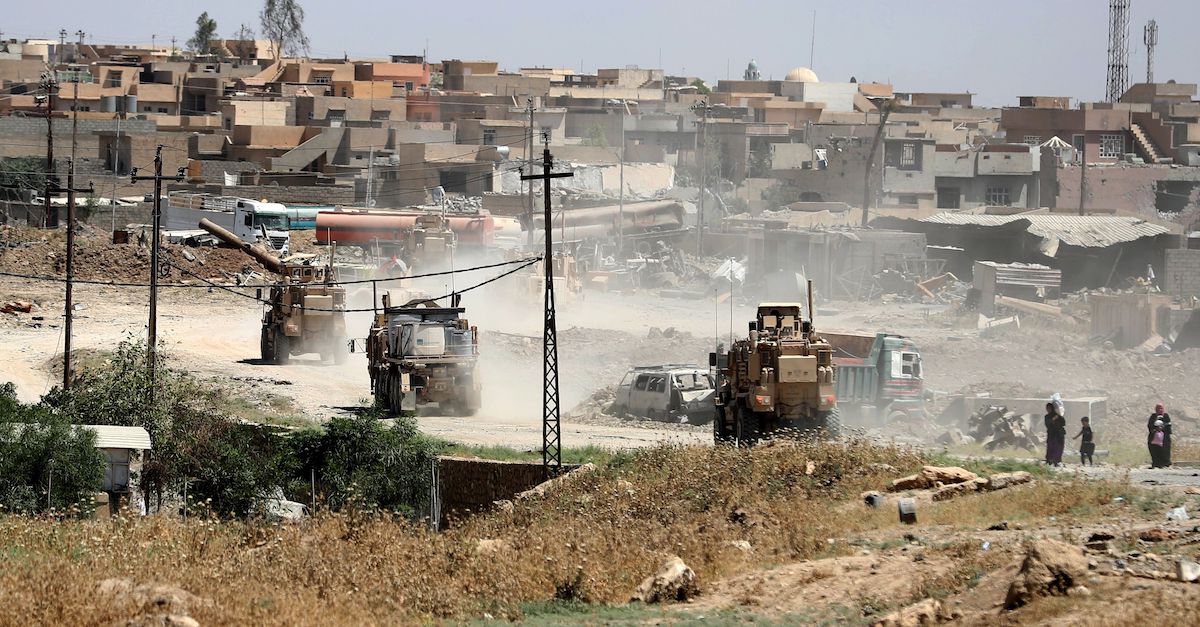 The American Civil Liberties Union (ACLU) reacted to the Sunday release of one of its clients, saying that the Trump Administration's year-long "illegal" and "unprecedented" detainment of said client has come to an end.
The man, a U.S. citizen whom the ACLU did not name to protect his "safety and privacy," was secretly detained without charges, without trial, and denied access to a lawyer for just over a year's time.
How did this happen?
The ACLU says that in Septmber 2017, the unnamed American was "fleeing violence in Syria, where he had traveled to research and document the ongoing conflict there. He was seized by Kurdish forces and handed over to the U.S. military, and the Trump administration labeled him an 'enemy combatant' and held him [in Iraq] without charges."
The ACLU said it stepped in and forced the Trump Administration to explain the man's detention, also offering legal assistance to him.
"Sunday's release comes after months of continued litigation as we demanded that the government either charge or release our client. In response, the government claimed the power to imprison him indefinitely without charge, accusing him of being an ISIS fighter," the ACLU story on this said. "Our client not only contested the allegations, but also maintained that the government had to prove its allegations in a trial if it wanted to continue holding him."
The Trump Administration apparently tried to send this detainee back to Syria, but this was blocked. There were a couple of reasons why: First, the D.C. Circuit Court of Appeals determined that there was no known instance "in the history of the United States" that the government "forcibly transferred an American citizen from one foreign country to another." Second, the government seemingly declined to explain in court how the 2001 authorization for use of military force (AUMF) applied in 2018 to military efforts to root out ISIS.
Instead, the ACLU and the government reached a settlement whereby this citizen was released to a third country.
While the ACLU did not identify this man, the New York Times did. He was identified as Abdulrahman Ahmad Alsheikh, who has dual citizenship in the United States and Saudi Arabia.
The Times said he was released to Bahrain and that his wife and daughter are living there.
[Image via Karim Sahib/AFP/Getty Images]
Have a tip we should know? [email protected]