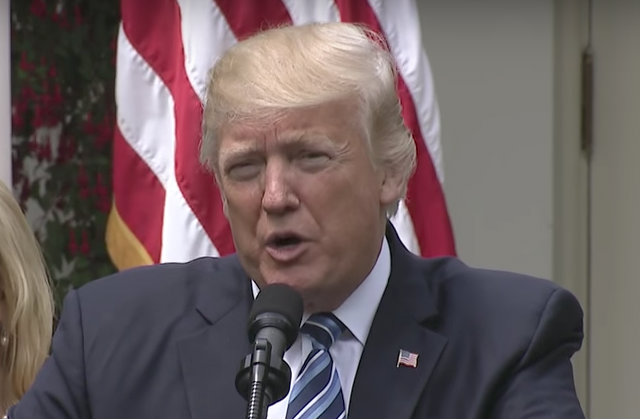 On Friday, the American Civil Liberties Union said they will sue because the Trump administration repealed an Obama-era rule mandating the employers supply health insurance that covers birth control. Now certain companies, including universities, can refuse to provide this kind of coverage provided they have some sort of religious or moral objection. The ACLU wants to stop that.
"The Trump Administration is forcing women to pay for their boss's religious beliefs," said ACLU senior staff attorney Brigitte Amiri in a statement obtained by Law Newz. "We're filing this lawsuit because the federal government cannot authorize discrimination against women in the name of religion or otherwise."
They argue this new interim rule is unconstitutional, violating the Establish Clause and the Equal Protection. They called "religiously motivated and other discrimination" against women looking for reproductive health care.
Law Newz reached out to the DOJ for comment.
"The Department of Justice looks forward to vigorously defending the President's commitment to protecting religious liberty," said spokeswoman Lauren Ehrsam.
The new rule is in keeping the president's pattern of courting conservative Christian groups. In May, he signed an executive order, which he said would protect religious liberty. It would seek to make it easier for tax-exempt groups to be involved in political election, and ordered cabinet members to look for ways to make it easier for employers to deny health coverage for contraceptives. The ACLU, worried it might encroach on women's rights, initially threatened to sue, but later changed their minds, saying the EO was toothless. It's apparent they believe that Friday's new rule is more substantial.
Proponents of birth control usage, like Planned Parenthood, say that it can be used to for a multiple purposes, like managing severe periods, preventing bone thinning, and addressing infections in female reproductive organs. Supporters of Friday's rule says it protects First Amendment religious rights.
"We will not allow people of faith to be targeted, bullied or silenced anymore," Trump said when announcing the May 4 executive order.
[Screengrab via White House]
Have a tip we should know? [email protected]