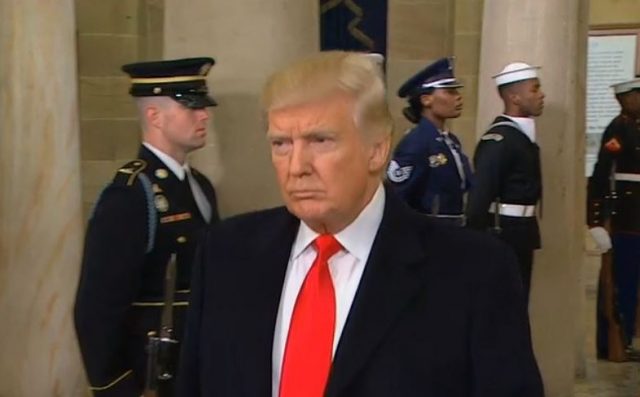 Before Donald Trump's inauguration even took place, legal action was taken regarding his potential conflicts of interest between his business dealings and his new presidency. The ACLU announced that they filed a Freedom of Information Act request on Thursday, asking the Justice Department's Office of Legal Counsel, the Office of Government Ethics, the General Services Administration, and the office of Personnel Management to turn over documents related to any potential conflicts of interest. They also revealed plans to continue bringing the fight to the 45th President of the United States.
The request specifically asks for the agencies to release legal opinions, memoranda, advisories, and communications, between November 9, 2016, to January 20, 2017.
Trump and his attorney addressed the question of conflicts of interests at a press conference last week, saying that Presidents are not subject to conflict of interest laws, and that there are no constitutional issues presented by his business.
ACLU Executive Director Anthony D. Romero said in a statement obtained by LawNewz.com:
Freedom of information requests are our democracy's X-ray, and they will be vitally important to expose and curb the abuses of a president who believes the rules don't apply to him and his family. We also know that more legal action will be needed when the new administration attempts to enact some of their unconstitutional proposals.
To that effect, Romero announced his organization's plan for potential legal battles during the Trump administration. That plan includes demands of government transparency and accountability, protection of immigrants' rights, upholding the First Amendment and civil liberties, defending reproductive rights, and working to achieve progress for the LGBT community.
[Image via Shutterstock]
Have a tip we should know? [email protected]