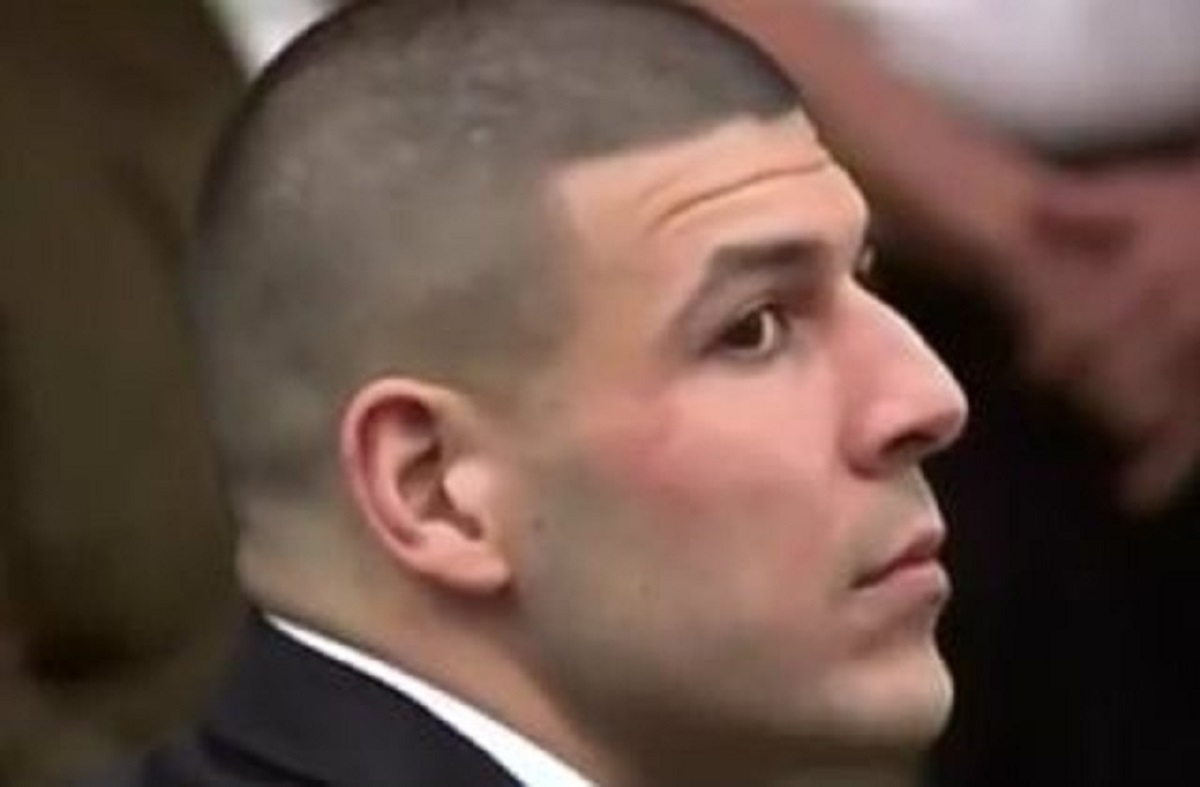 The fiancee of deceased former New England Patriots player Aaron Hernandez is suing the estates of  Daniel de Abreu, Safir Furtado, and Odin Lloyd, three men who Hernandez had been accused of murdering, and whose families have filed wrongful death lawsuits against Hernandez's estate. Last year, Hernandez was found not guilty of murdering de Abreu and Furtado, and after his death, his conviction for murdering Lloyd was vacated. Still, that doesn't mean the property he left behind isn't vulnerable to civil lawsuits, and now his surviving fiancee is trying to protect some of it.
Shayanna Jenkins Hernandez filed a lawsuit on Thursday on behalf of 5-year-old daughter Avielle Hernandez claiming that the 2011 Massachusetts Homestead Act should keep part of the value of Hernandez's home from being seized by the de Abreu, Furtado, and Lloyd families in any court judgment. That law protects up to $500,000 of a home's equity from creditors, so Shayanna claims that if the $1.3 million home is part of a judgment for the deceased's families, half a million should be off limits.
Hernandez made a declaration of homestead on the house October 31, 2013. Since then, of course, he died, and his fiancee moved to Rhode Island. Still, her lawsuit claims this should not be an issue.
"Mr. Hernandez agreed to sell the residence several years ago, but nowhere did Mr. Hernandez agree to waive the homestead exclusion," the complaint states, according to the Boston Herald. The lawsuit also says that Shayanna and Avielle moved out of the house to make it easier to sell, not to abandon homestead.
Shayanna is looking for the Bristol County Superior Court to issue a declaratory judgment that would settle the issue. Until then, Probate and Family Court Judge Richard J. McMahon ordered that $500,000 from the sale of the home to be placed in escrow.
Have a tip we should know? [email protected]