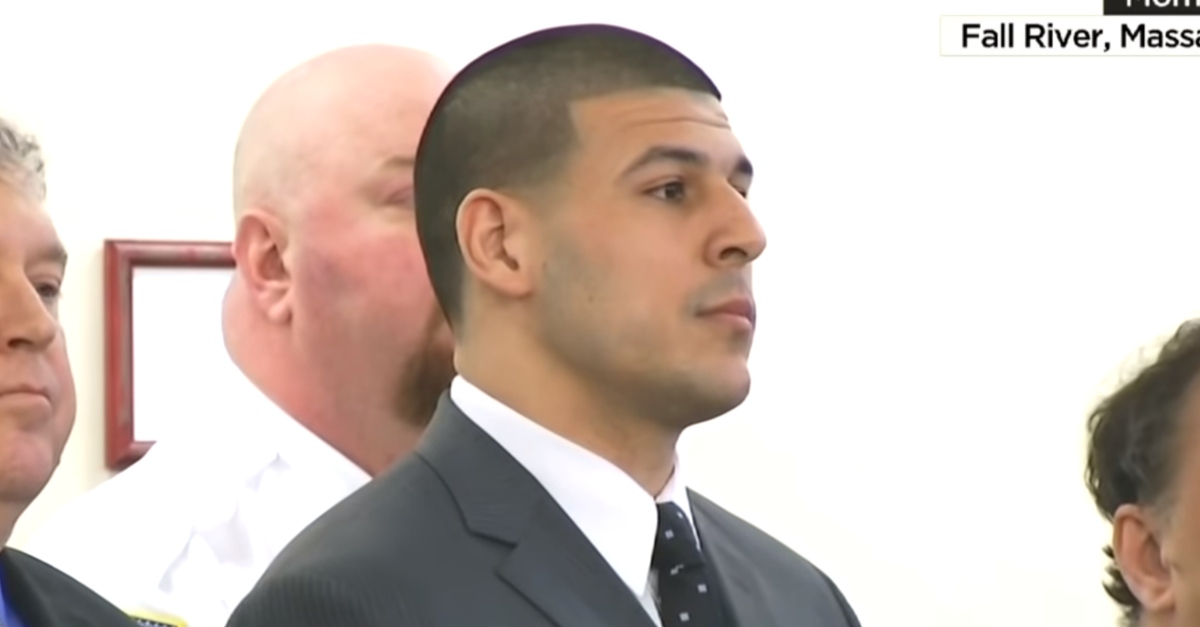 An attorney for late New England Patriots tight end Aaron Hernandez filed with the Massachusetts Supreme Judicial Court and demanded that the full court consider his motion. He argued that they should either withdraw a ruling to reinstate the defendant's murder conviction in the death of Odin Lloyd and reschedule an oral argument, or revise the judgement so that it only affects case from here on out, not retroactively.
From the motion by attorney John M. Thompson, who is handling the appeal of Hernandez's murder conviction:
[The court's] stated reason for awarding the windfall of retroactive application to the Commonwealth – that the Commonwealth was the 'winning' party – is an inadequate basis for that action as a matter of law. … The stated reason is also misleading in light of the record of the proceedings in the County Court. The Commonwealth couldn't even get the door open without judicial assistance and guidance.
The defense argued that the court lacked the "factual basis" to show that there would be an injustice if they didn't retroactively apply their ruling to Hernandez.
The defendant was convicted in 2015 in Lloyd's murder. He died by suicide shortly after his acquittal in a separate double-murder trial. Hernandez's passing resulted in him being treated as innocent under an obscure doctrine called abatement ab initio. His conviction in the Lloyd murder was vacated because he died during the appeals process.
The Massachusetts Supreme Judicial Court reinstated the conviction in March 2019, saying that the doctrine is outdated.
And for the TL/DR crowd, here's the rub: pic.twitter.com/TiRJHNwN6w

— Bob McGovern (@BobMcGovernJr) March 13, 2019
Aaron Hernandez Supreme Jud… by on Scribd
[Image via CNN screengrab]
Have a tip we should know? [email protected]