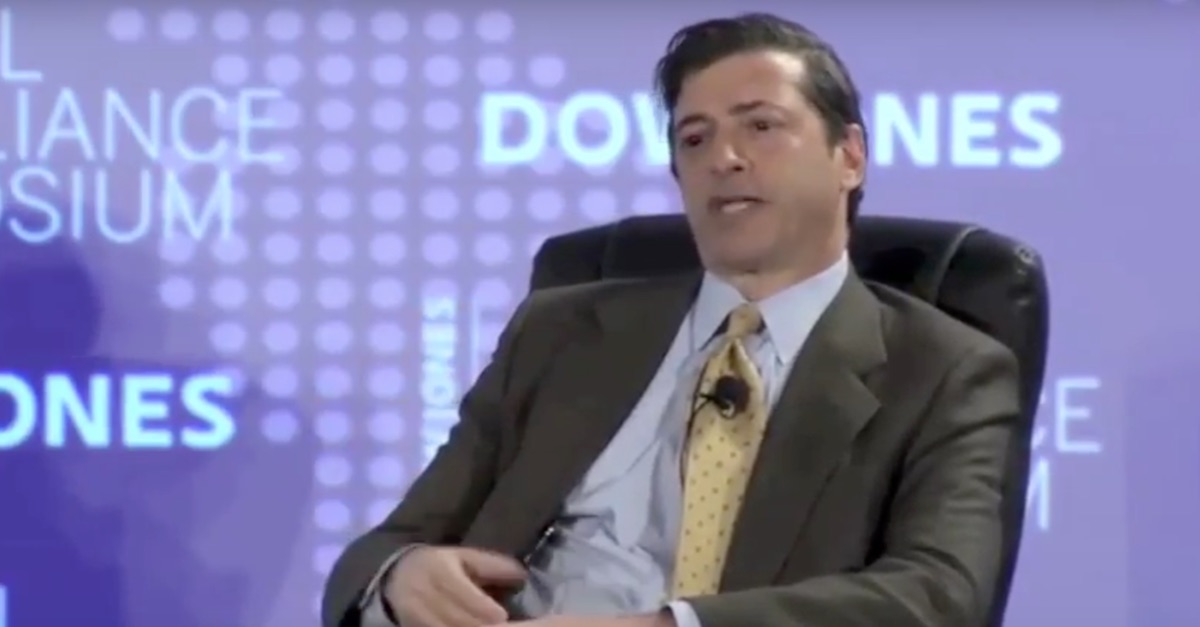 There was some confusion earlier this week over who exactly at the offices of the U.S. Attorney for the Southern District of New York (SDNY) handled the raid on Michael Cohen's office.
At first, people said it was the Donald Trump appointee for U.S. attorney there, Geoffrey Berman. That guess made it appear as if the president had some serious egg on his face. It turns out, Berman recused himself from the investigation.
Because of that recusal, Robert Khuzami, Deputy U.S. Attorney at SDNY, was the next man up. Here are some things to know about Khuzami's background, as his oppositional response to Cohen's motion for a temporary restraining order gains attention.
(1) He wasn't appointed by Trump, but he was appointed by Trump's appointee, Berman.
Berman made the announcement in January 2018 that Khuzami would return to Manhattan, where he served in the SDNY office from 1990 to 2002 as an Assistant U.S. Attorney. Khuzami is now Deputy U.S. Attorney.
"I am extremely pleased that Rob Khuzami will be returning to public service as Deputy U.S. Attorney.  Rob was an outstanding AUSA during his prior tenure in the Office, and he has since distinguished himself in further public service and in the private sector," Berman said at the time. "I am confident that with his intelligence, experience, and judgment, Rob will be an outstanding Deputy U.S. Attorney."
(2) Khuzami specializes in prosecuting financial crimes.
Khuzami's lengthy history of prosecuting securities and commodities fraud is notable, considering that Michael Cohen is under criminal investigation for "possible bank fraud, wire fraud and campaign finance violations."
Khuzami was Chief of the SDNY's Securities and Commodities Fraud Task Force during his first stint there. That was for three years.
From 2009 and 2013, he was the Director of Enforcement for the U.S. Securities and Exchange Commission (SEC). There, he cleaned house after the Bernie Madoff ponzi scheme.
(3) Khuzami is a Republican!
Like Berman, Special Counsel Robert Mueller, Deputy Attorney General Rod Rosenstein (and, Rosenstein's possible replacement if he is fired, Solicitor General Noel Francisco), Khuzami is a Republican.
As The Daily Beast reported, Khuzami even spoke at the 2004 Republican National Convention (RNC) in support of George W. Bush.
This detail seems to fly in the face of criticisms that what currently afflicts Trump and Cohen is a witch hunt orchestrated by the Democratic Party; however, some people might attempt to persuasively argue that there is no difference between the Democrats and 'Never Trump' Republicans.
[screengrab via YouTube]
Have a tip we should know? [email protected]