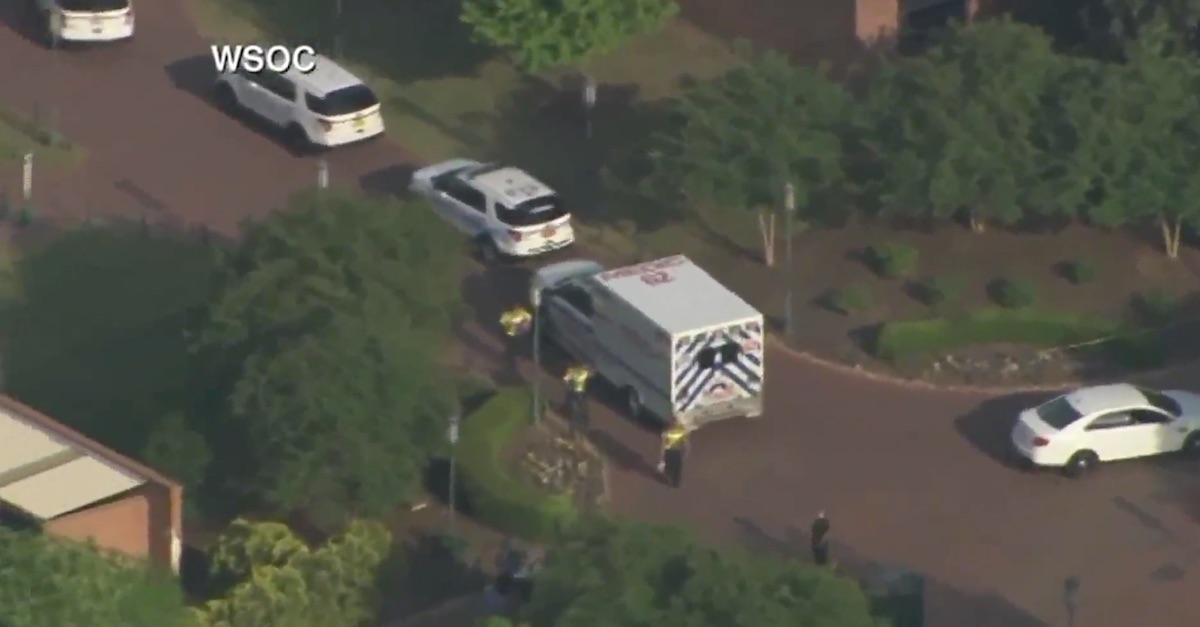 Multiple people have reportedly been shot at the University of North Carolina at Charlotte. Although a male suspect is reportedly in custody, the campus is still on lockdown.
WSOC-TV reported that officials say at least two are dead and four injured.
At least three people are at the hospital, per local reports.
Two people are said to have sustained life-threatening injuries, while two others suffered non-life threatening injuries. The suspect, early reports say, is a student. Multiple media outlets and reporters are now identifying the suspect as 22-year-old Trystan Andrew Terrell, a history student.
Video shared by local news outlet WCNC appeared to show an individual in handcuffs.
SWAT was reportedly deployed to engage a "barricaded suspect" on Tuesday evening.
A mass casualty bus also responded to the scene.
An alert was sent out from the university's Office of Emergency Management, advising students to "Run, Hide, Fight" and "[s]ecure [themselves] immediately."
Charlotte-Mecklenburg Police Chief Kerr Putney has reportedly arrived on scene. The situation is described as "still very active."
A student-family reunification area has been established.
Meanwhile, another alert from the school reports that law enforcement is "individually sweeping buildings on campus."
This is a developing story.
[Image via WSOC screengrab]
Have a tip we should know? [email protected]