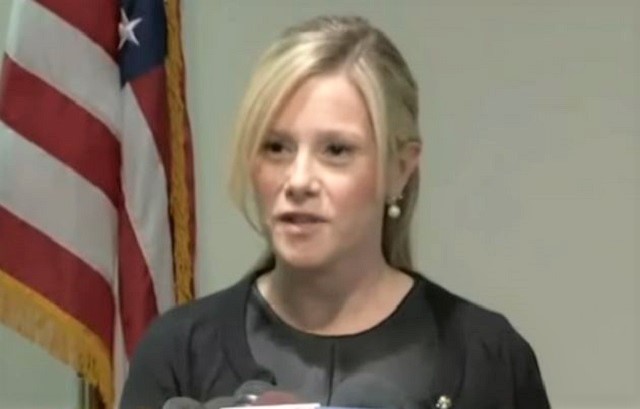 NEWARK, N.J. (AP) — The Latest on the sentencing in the George Washington Bridge lane closures (all times local):
2:45 p.m.
A second former aide to New Jersey Gov. Chris Christie has been sentenced to 18 months in prison for her role in a political revenge plot involving traffic jams at the country's busiest bridge.
Bridget Kelly was sentenced Wednesday, shortly after co-defendant Bill Baroni was handed a two-year prison sentence.
Kelly and Baroni were convicted in November over lane closures near the busy George Washington Bridge linking New Jersey and New York.
A prosecution witness who pleaded guilty testified the plot was to punish a mayor who didn't endorse the Republican governor. Fort Lee suffered four days of gridlock in September 2013.
Kelly was Christie's deputy chief of staff. She was the author of the infamous email, "Time for some traffic problems in Fort Lee," that surfaced during the investigation.
[Image via NJTV News screengrab]
Have a tip we should know? [email protected]