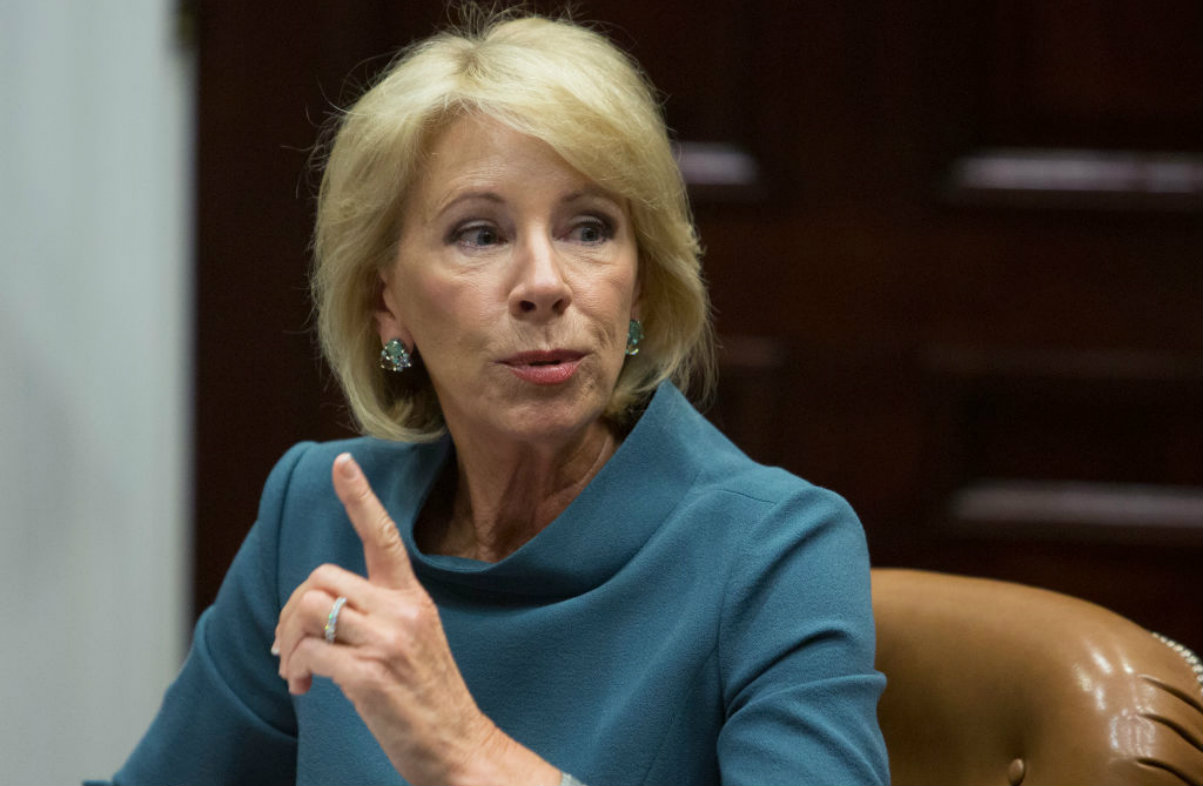 Attorneys general from 19 states and the District of Columbia joined together on a Monday, and gave a thumbs down to the Department of Education's proposed rules on for-profit colleges. In their letter, they argued that these would allow predatory schools to get away with using loans to defraud students.
Here's how New York Attorney General Eric Schneiderman, a Democrat who co-signed the letter, explained it on Twitter.
Here's what's going on: @USEdGov was supposed to put forth rules that protect student borrowers from fraudulent for-profit colleges.

But the rules they are proposing offer no realistic prospect for students who have been victimized and burdened with debt to get relief.

— Eric Schneiderman (@AGSchneiderman) March 5, 2018
The Department of Education declined to comment on the letter when Law&Crime reached out for a response.
For months, states officials have criticized the Trump DOE's approach to for-profit colleges. This battle all stems over how easy (or difficult) is for students to be discharged of federal student loans if it turns out they were defrauded by the school. The term is "borrower defense." The AGs argue that the proposed rules all but snuff this out, and create an unreasonably narrow standard for fraud victims to pursue relief.
"Under the proposed federal standard, violations of state consumer-protection laws and judgments obtained against schools under these laws will no longer constitute a basis for a borrower-defense claim," the letter said. "Instead, the Department has enumerated a short list of misconduct that could establish a successful borrower-defense claim under a federal standard. This cursory list does not begin to capture the universe of predatory-school misconduct."
The AGs also complain that the proposed rules cut them out of the process of supporting the borrower defense.
"States have been and will continue to be on the frontlines of bringing school abuses to light and
protecting students through enforcement of our state consumer-protection laws," they wrote. "Continued formal recognition of our regulatory efforts would help streamline and strengthen borrower defense. The Department's plan to cut state attorneys general out of this process, despite our unique role in identifying and prosecuting abusive schools, is illogical and inefficient."
Indeed, the DOE, under Secretary Betsy DeVos, has complained about the role of states in this process in what they see as federal business.
"The department believes such regulation is preempted by federal law," officials wrote in a draft Federal Register notice, first obtained by Bloomberg in February. "State regulation of contractors for the department that service direct loans implicate uniquely federal interests."
Note: The DOE declined to comment. We've updated the story accordingly.
[Betsy Devos via Chris Kleponis-Pool and Getty Images]
Have a tip we should know? [email protected]