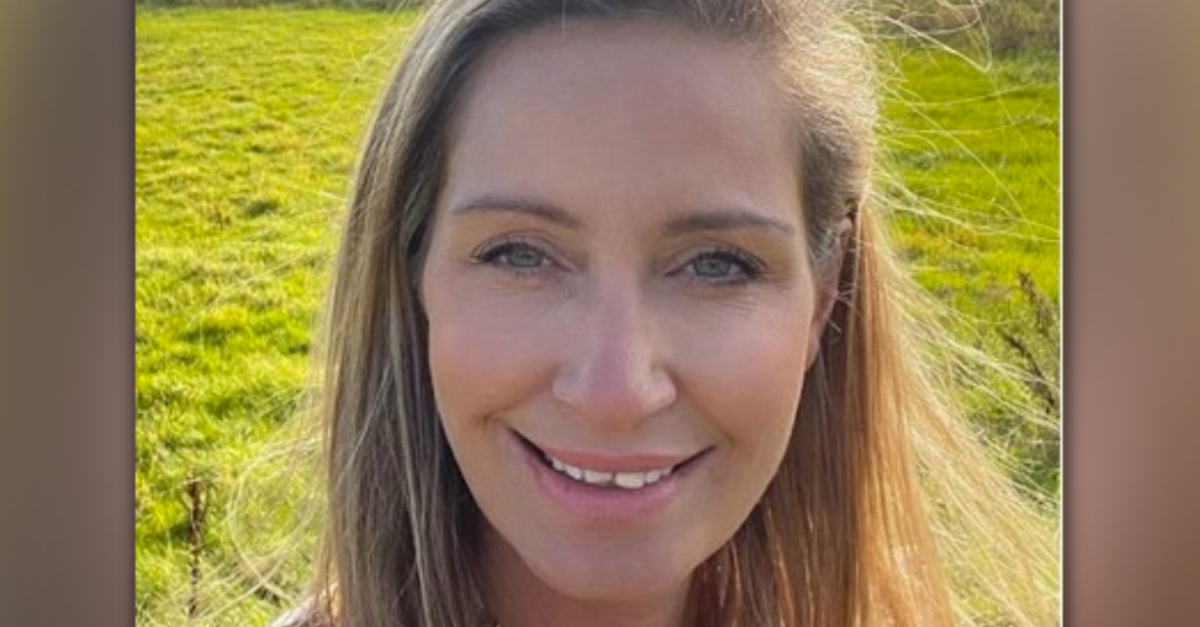 Lancashire Police held a news conference Wednesday morning to provide an update about the whereabouts of Nicola Bulley, the British mother of two who mysteriously disappeared on Jan. 27 while walking her dog.
Police released an initial timeline surrounding the moments before and after her disappearance last week, but confirmed a much more detailed one in their news conference on Wednesday.
Updated Timeline:
8:40a – Bulley dropped off her kids at St. Michael's School.
Investigators said Bulley chatted with several people in the schoolyard, then began walking a short distance over the riverway to the river fields.
Bulley sent a few messages from her phone after leaving the school: one to her boss and one to a friend to arrange a playdate for her children.
9:01a – Bulley logged into a work call on her mobile Teams app.
Detectives confirmed Bulley had her camera and microphone off — which was normal for this specific call — and had her phone outside of her pocket listening to the phone out in front of her. A dog walker in the area told police they saw her walking around with her phone in her hand.
9:10a – A dog walker who knew Bulley, and often saw her walking her dog, Willow, confirmed seeing her in the upper field.
The witness said Willow was off her leash — which was normal — and everything seemed business as usual. Investigators said Willow was only on her leash or had her harness on when they were arriving or departing the fields.
9:20a – Digital data shows Bulley's cell phone, and likely Bulley, moving toward a bench.
9:33a – Another dog walker noticed Willow running between the bench and one of the gates alone. They also spotted Bulley's phone on the bench still logged onto the Teams meeting call.
Willow's harness was found between the bench and the riverside.
Investigators said the dog walker tried calling around town to try and figure out who Willow belonged to but had no luck. Eventually, more dog walkers surrounded the bench area and they were able to confirm Willow and the phone belonged to Bulley.
Bulley's children's school was notified and school administrators later alerted her partner, Paul Ansell, to the incident. Police said Ansell then went to the fields. Investigators categorized Bulley's disappearance as "high risk" due to "the information police had at the time."
Several hours after the press conference Wednesday, Lancashire Police posted a statement to Facebook explaining why they considered her case "high risk:"
"Sadly, it is clear from speaking to Paul and the family that Nicola had in the past suffered with some significant issues with alcohol which were brought on by her ongoing struggles with the menopause and that these struggles had resurfaced over recent months. This caused some real challenges for Paul and the family. As a result of those issues, a response car staffed by both police and health professionals attended a report of concern for welfare at Nicola's home address on January 10th. No one has been arrested in relation to this incident, but it is being investigated. We have explained to Nicola's family why we have released this further information and we would ask that their privacy is respected at this difficult time." -Lancashire Police
The Investigation:
Detectives are trying to piece together what happened between the bench movement at 9:20 a.m. and 9:33 a.m. when the fellow dog walker found Willow in distress.
Detective Becky Smith, the senior investigating officer in this case, said she and her team have formed three hypotheses for Bulley's disappearance. She either made her way into the river, there was some sort of third-party involvement, or she left the area voluntarily. She says her working hypothesis is that Bulley somehow got into the river and drowned, however, she and her team remain open-minded to all possibilities.
"We are continuing to investigate every single line on inquiry," Detective Smith said. "I can assure you, we are — and we just as much as everybody else in this country — want to find out what happened to Nicola to be able to give her two children the answers they deserve."
Peter Lawson, Lancashire Police's assistant chief constable, said 40 detectives have been assigned to this case. Investigators have spoken to 300 people and they've collected more than 1,500 pieces of information from the public.
Detectives remain focused on land and water searches, surveillance footage, dash camera videos from drivers and city cameras around the riverway to determine whether or not Bulley left voluntarily or whether or not there could be unknown or suspicious people in the area.
Police confirmed they've done an "exhaustive amount" of work with Bulley's phone, including analysis of her Fitbit fitness tracker. Unfortunately, "despite many technicians and specialists" analyzing the app, there is no information they could pull due to the fact it hadn't been synced for several days.
Detective Smith warned the public that they would be using Bulley's social media accounts Wednesday, and in the coming days, to see if any details could help them track her activity. So — it may appear Bulley is active online, but the public should be assured it's just detectives doing their work, they said.
At this point, with the information they have, officers confirmed there is no evidence of foul play in Bulley's disappearance.
Have a tip we should know? [email protected]