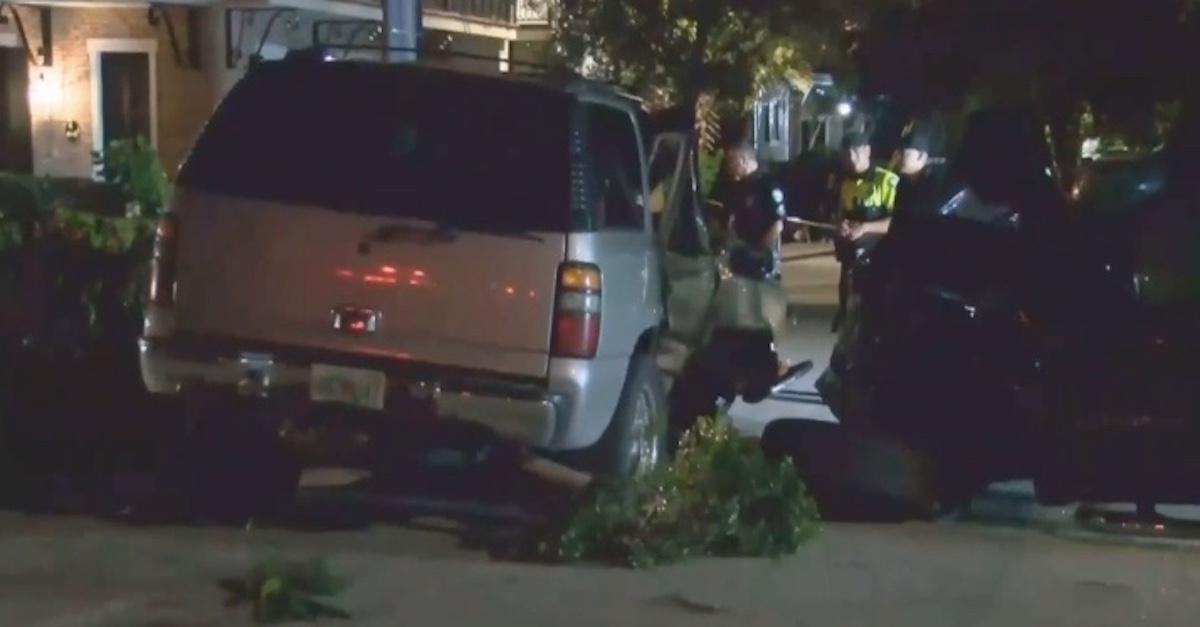 Farrah Fox was an 18-year-old student at University of Central Florida when she was in a car accident that put her into a coma for more than a month. Delray Beach Police said the other driver, Michael D'Avanzo, caused the crash and should face felony charges for reckless driving, yet prosecutors chose not to press any criminal charges against D'Avanzo — a deputy with the Palm Beach Sheriff's Office who was off-duty at the time of the crash.
Instead, D'Avanzo got a slap on the wrist in the form of traffic tickets for speeding and running a stop sign.
The July 15, 2018 crash put Fox into a coma until late August, and also injured then-20-year-old Dylan De Giuseppe, who was riding in the same vehicle as Fox when D'Avanzo's Chevrolet pickup truck hit them, according to the Palm Beach Post. De Giuseppe was released after four days of medical treatment. Meanwhile, D'Avanzo and four of the six other people in his truck were treated for minor injuries of their own.
Despite cops' recommendation for criminal charges, prosecutors said, "evidence provided cannot prove all legally required elements for criminal charges."
The tickets come with a combined maximum penalty of $281. D'Avanzo has a scheduled court date of January 7 at the Palm Beach County Courthouse. A spokesperson for the Palm Beach Sheriff's Office told the Palm Beach Post that they do not believe D'Avanzo's status as a road-patrol deputy has been changed.
Fox, meanwhile, has been in a long-term rehabilitation facility since waking up. The crash happened the summer after her freshman year in college.
D'Avanzo's lawyer for the crash investigation, Gregory Salnick, said, "Mr. D'Avanzo's most heartfelt sympathies are with the Fox family."
The young woman's father, Ira Fox, is focused on his daughter's well-being more than what happens to D'Avanzo.
"We're only concerned about Farrah getting better," he told the Post. "Whatever the state does or doesn't do is not going to charge Farrah's recovery."
Fox is also suing D'Avanzo in a civil case. His lawyer in that case has not commented.
[Image via WPEC screengrab]
Have a tip we should know? [email protected]