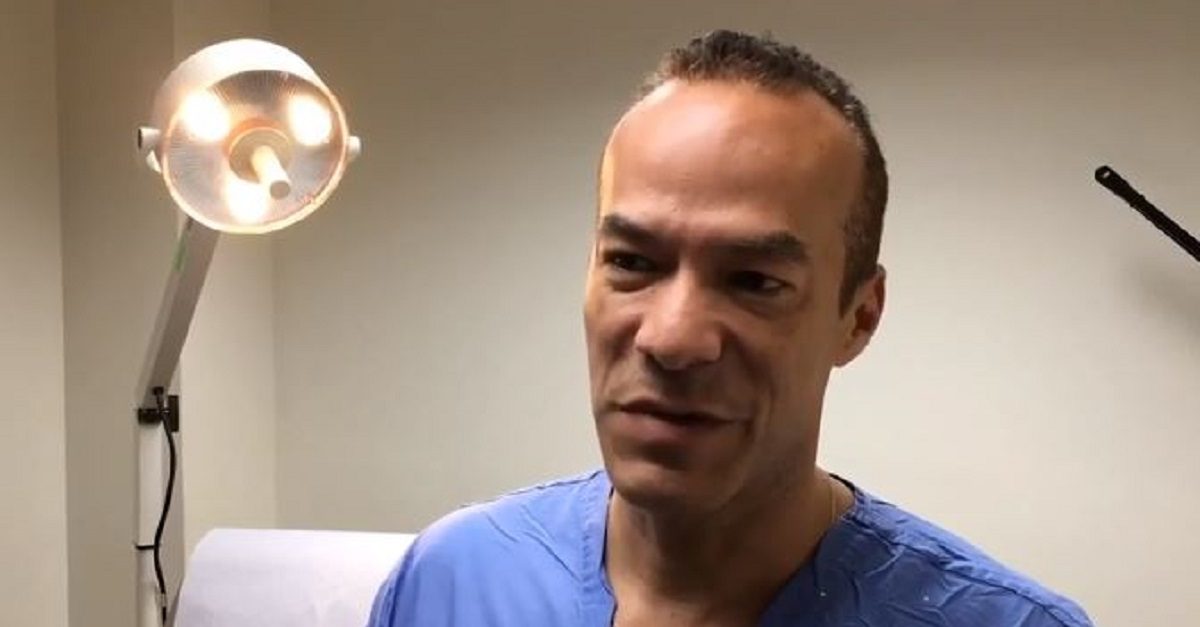 A surgeon who worked at a clinic in the University of Miami Health System is no longer working there, after he was accused of posting images of patients' genitals to social media. Christopher Salgado, who performed gender-reassignment operations, allegedly uploaded sensitive and graphic pictures taken at different points during surgeries onto Instagram without consent. He is also accused of including racist and homophobic comments with the pictures.
Salgado denies any wrongdoing. The 50-year-old doctor told the Associated Press that he had posted some pictures, but that he always got the patients' permission first. He blamed the offensive comments and hashtags on his account being hacked. He said the remarks, which "I had never seen in my life," were not posted by him. The account, @sexsurgeon, has since been deleted.
One picture, which the Miami Herald reports was posted on Valentine's Day, reportedly showed a penis which had been removed from a patient and fashioned into a heart shape, with the comment, "There are many ways to show your LOVE."
An anonymous petition to the American College of Surgeons described the allegations against Salgado, and said, "Beyond Dr. Salgado's blatant disrespect for trans people, his public vulgarity, lack of professionalism, and questionable ethics around patient privacy must be immediately addressed."
While some reports said that Salgado was fired, he told the AP that he resigned. He had been the section chief of UHealth's LGBTQ Center for Wellness, Gender and Sexual Health.
A spokesperson simply confirmed in a statement that "Dr. Christopher Salgado is no longer employed by the university," and said, "The University of Miami is committed to promoting and supporting diversity in its students, faculty, and staff and finds any transphobic comments unacceptable." Salgado told the AP that the department chair said they had opened an investigation into the matter.
[Image via Miami Herald screengrab]
Have a tip we should know? [email protected]