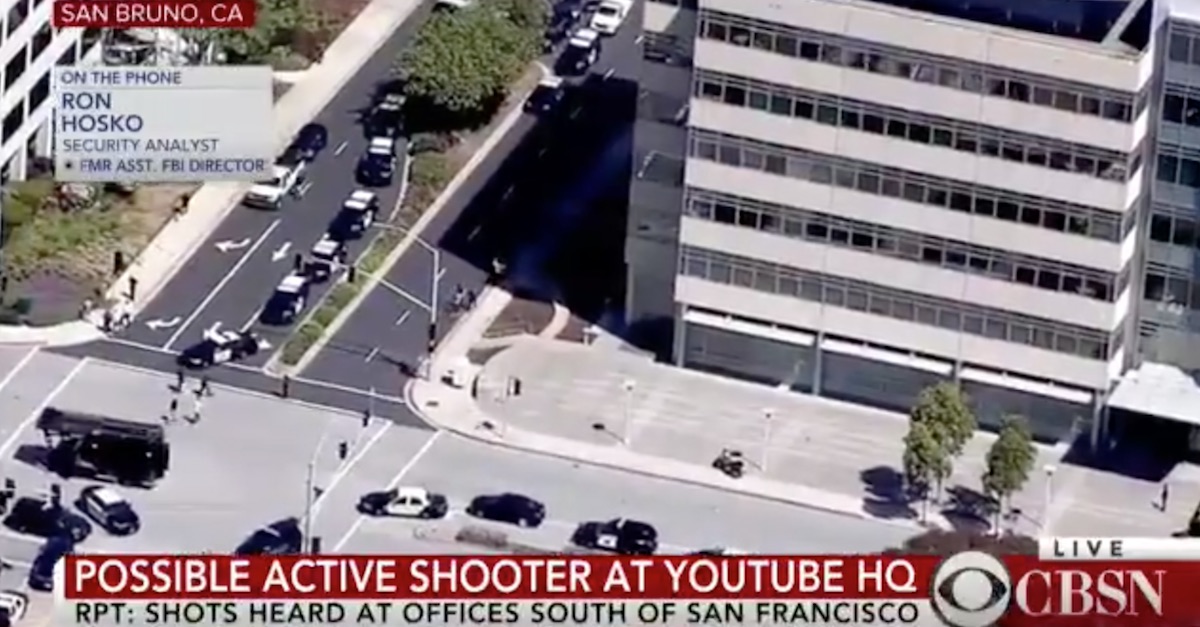 Reports of an active shooting at YouTube headquarters in San Bruno, California emerged Tuesday afternoon, along with messages from those identifying as employees who are or were hiding in safety as police swarmed the area.
San Bruno police confirmed that they were "responding to an active shooter" and advised people to stay away from the area.
Google Communications tweeted that they are coordinating with police and will provide updates when they are available.
At least one reporter, Contessa Brewer, said that there's "no longer an immediate threat" and that there are people being taken to Zuckerberg San Francisco General Hospital.
ABC7 reported, citing a law enforcement source, that the shooter is believed to be a white female.
NBC News has reported that the female suspect is dead at the scene.
San Bruno Police Chief Ed Barberini said in a press conference that four were taken to a hospital with gunshot wounds and that a suspect was dead inside the building with an apparent self-inficted gunshot wound.
The YouTube shooter has been identified as 39-year-old Nasim Aghdam.
Her father said that she was mad at YouTube and that he warned police she was angry with YouTube.
Police on Wednesday said they were not warned Aghdam might commit violence.
[Image via CBS News screengrab]
Have a tip we should know? [email protected]