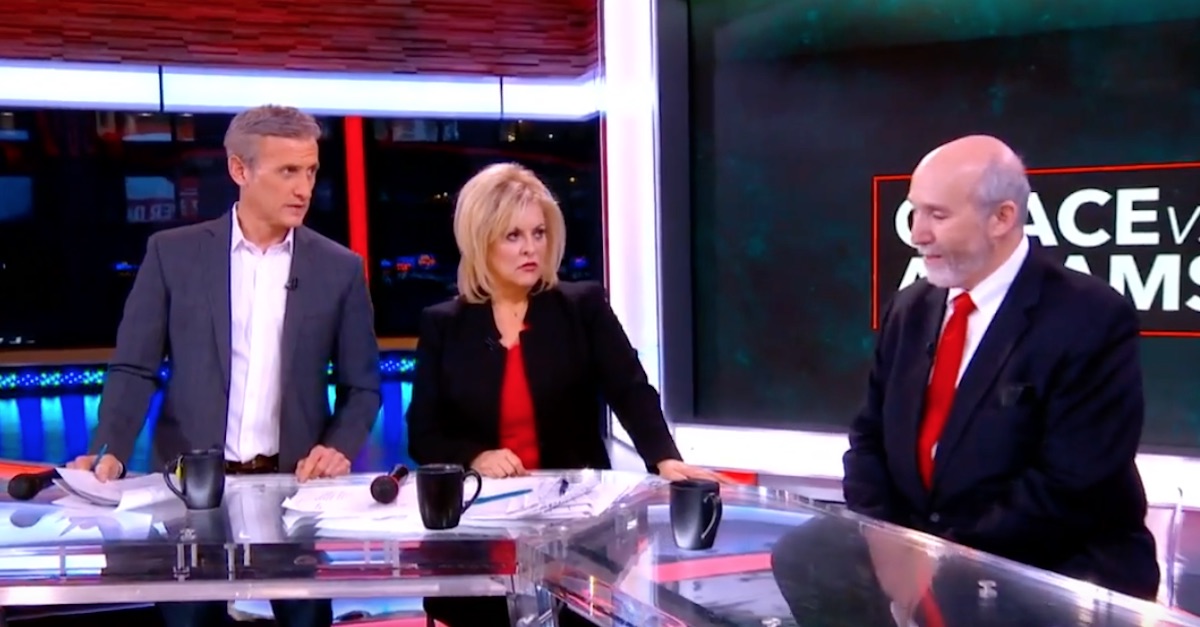 "Grace vs. Abrams" episode two aired Thursday night at 11 p.m. on A&E and the subject of the episode was former Illinois undercover narcotics officer Drew Peterson, who is currently behind bars for the murder of his third wife, Kathleen Savio, but hasn't been charged for the murder of his fourth wife, Stacy Peterson.
Stacy Peterson, the mother to two of Drew Peterson's children, disappeared in 2007 and has never been found.
The episode began with a grilling of former Drew Peterson attorney Joel Brodsky, who came about as close to saying he knew Stacy Peterson was dead without saying it.
There was a tense moment when Brodksy admitted that he "knew what happened" to Stacy Peterson, but said he couldn't say it because of attorney-client privilege.
"If you can't say then that definitely means that Drew Peterson wasn't telling the truth when he said Stacy left with another guy. Because you would know that, right?" show host Dan Abrams said. "If she left with another guy you would be able to tell us 'She left with another guy.'"
"I believe that she'll be found after he dies," Brodsky said later.
Brodsky also said, after a clip from 2012 showing him and the rest of his legal team discussing Stacy Peterson's no-show glibly, that "in retrospect, it wasn't a nice thing to do."
Then, when asked by the audience if he would represent Peterson today, Brodsky said "No." He said that he quit representing Drew Peterson because he couldn't trust him.
"I certainly don't trust Drew," he said, adding that he probably been conned by Peterson "to some extent."
Show host Nancy Grace demanded Brodsky look her in the eye and tell her, on behalf of children who were told their mother left them, what really happened.
Brodsky again replied that he could not.
Stacy Peterson's pastor Neil Schori also appeared on the program and recalled a conversation where she said "Drew did it," referring to Savio's murder. Schori also said "knowing what he know[s] now" about victims of domestic violence he would "a better chance" of saving her life and that he would act differently.
https://twitter.com/AETV/status/982099605922992128
Peterson's second wife Vicki Connelly also spoke publicly for the first time.
"Absolutely. There's no doubt in my mind [he could have killed me]," she said. "His number one threat to me was 'I could kill you and make it look like an accident.'"
Interestingly, the wording of this threat is exactly the same as threats to Kathleen Savio. Prosecutors said they had evidence Peterson threatened Savio in this way.
Disclosure: A&E owns a minority stock in Law&Crime, a site founded by Dan Abrams.
Have a tip we should know? [email protected]