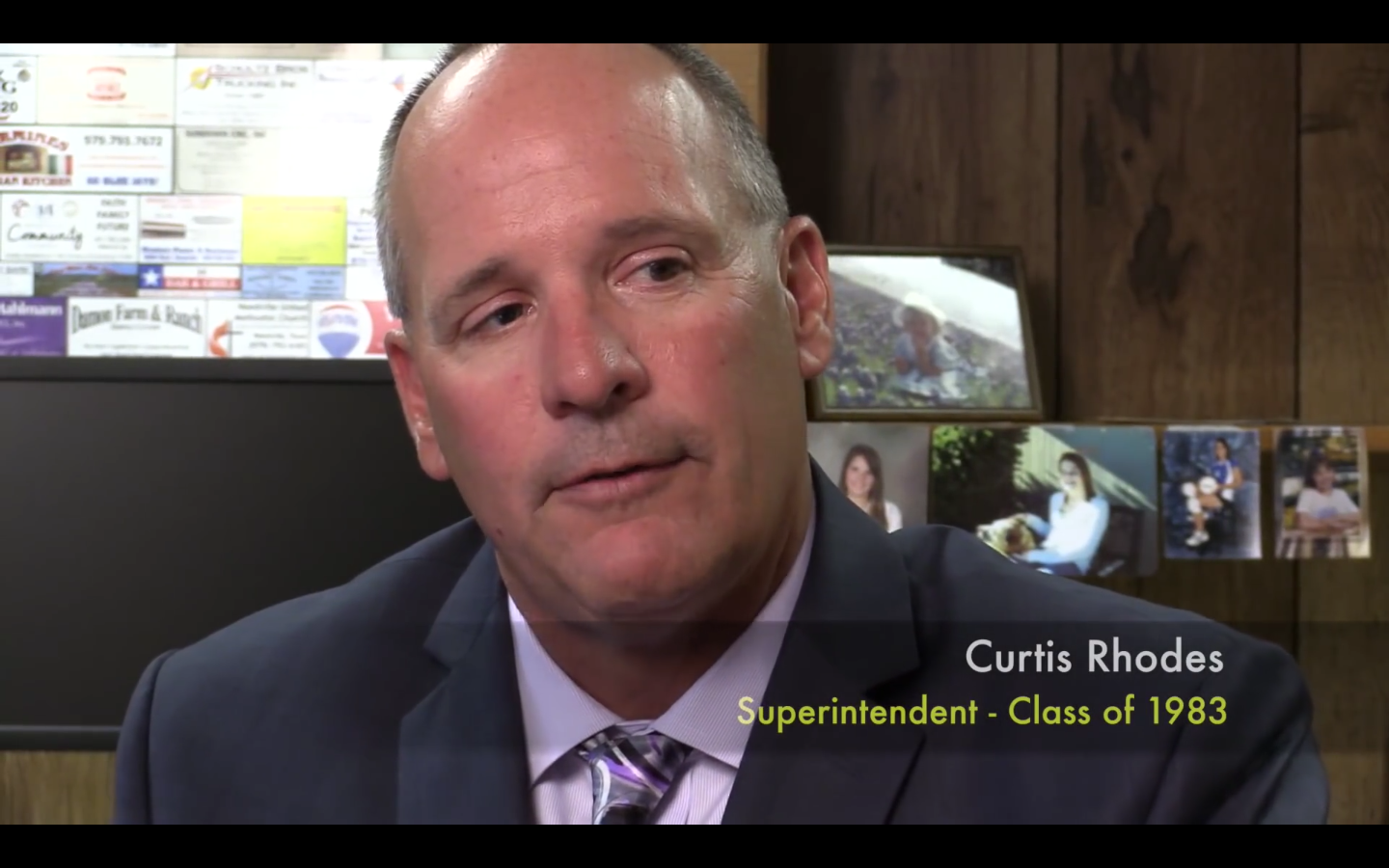 A school district in Texas is threatening to suspend any student who takes part in protests or walkouts aimed at changing the nation's gun laws.
Needville ISD Superintendent Curtis Rhodes issued the threat on Tuesday in a letter sent to families of students in the district and posted on Needville High School's Facebook page. That letter reads, in part:
Please be advised that the Needville ISD will not allow a student demonstration during school hours for any type of protest or awareness!! Should students choose to do so, they will be suspended from school for 3 days and face all the consequences that come along with an out of school suspension. Life is all about choices and every choice has a consequence whether it be positive or negative. We will discipline no matter if it is one, fifty, or five hundred students involved. All will be suspended for 3 days and parent notes will not alleviate the discipline.
Needville, Texas is a very small town located in Fort Bend County, some 45 miles south-southwest of Houston.
The letter begins with Rhodes insisting that his school district is "very sensitive to violence in schools including the recent incident in Florida. Anytime an individual deliberately chooses to harm others, we are sensitive and compassionate to those impacted."
The letter continues, however, using scare quotes to describe the large and swiftly coalescing movement of teenagers, children, and allies committed to seeing American gun laws change. Rhodes writes:
There is a "movement" attempting to stage walkouts/disruptions of the school through social media and/or other media outlets…A school is a place to learn and grow educationally, emotionally and morally. A disruption of the school will not be tolerated. Respect yourself, your fellow students and the Needville Independent School District and please understand that we are here for an education and not a political protest.
Multiple school walkouts aimed at drastic shifts in the laws policing firearms are in the works for the months of March and April.
Students in Florida are currently working on the "March for our Lives" which is scheduled for March 24 in Washington, D.C. There's also a "National School Walkout" being planned by some organizers affiliated with Women's March organizers scheduled for March 14.
Other student organizers are planning a different "National School Walkout" set for April 20—the anniversary of the 1999 mass shooting at Columbine High School in Colorado.
Each of the aforementioned walkouts was announced in the wake of the recent Valentine's Day massacre at Marjory Stoneman Douglas High School in Parkland, Florida which left 17 dead and 14 injured.
As of this writing, it is presently unclear if such walkouts are likely to occur at any schools within Needville ISD's jurisdiction.
In related news, a 14-year-old Needville ISD student was arrested on Tuesday for making terroristic threats directed at his classmates by posting a Snapchat update featuring an image of a shotgun and the message, "Don't come to skoo tm @needvill."
[image via screengrab/Needville ISD promotional video]
Follow Colin Kalmbacher on Twitter: @colinkalmbacher
Have a tip we should know? [email protected]