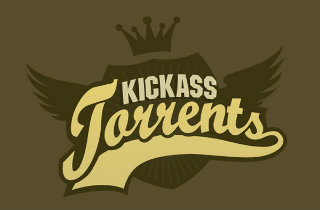 On Tuesday, Artem "tirm" Vaulin, Ievgen "chill" Kutsenko, and Oleksandr "pio" Radostin, the Ukrainian nationals behind "Kickass Torrents" (or "KAT") file sharing website, were indicted in United States District Court in the Northern District of Illinois. According to the 23 page indictment, the trio has been charged with various counts of copyright infringement and money laundering, the latter to hide the unspecified "millions" of dollars that the site (and others) they were involved with allegedly brought in. While Vaulin was arrested last month in Poland and is currently awaiting extradition, the other two are believed to be at large.
Described by the U.S. Attorneys' office as "today's most visited illegal file-sharing website," Kickass Torrents is alleged to have been at the center of a complicated criminal scheme that also included various illicit movie streaming sites requiring paid subscriptions. As is often the case in this type of case, the defendants are accused of taking care in a number of things, like maintaining quality standards for the uploaded media and keeping whatever types of content they banned off the site, but not restricting access to infringing uploads.
"On or about November 24, 2015," the indictment reads, a member of Kickass Torrents management "sent an email to an undercover agent with the Internal Revenue Service, responding to the undercover agents inquiry about placing advertising on KAT." A couple weeks later, the undercover agent was directed "to send a payment for advertising on KAT's website to a Latvia- based account held in the name of a corporate shell company named GA Star Trading, and requested that the undercover agent not mention KAT anywhere in connection with the payment."
Over the course of the investigation, numerous payments in excess of $100,000 each were found to have been wired by American advertisers to accounts belonging to Kickass Torrents' shell companies. The site also accepted donations via Bitcoin that were found to have been directed to an American account belonging to Vaulin.
It's worth noting that KickassTorrents did, in fact, have a copyright takedown policy in compliance with the Digital Millennium Copyright Act (DMCA). In a 2012 article at TorrentFreak, the leading news source in the file sharing space, it was claimed that the site deleted thousands of infringing uploads every month. In a quote sourced to "KickassTorrents' owners," TorrentFreak was told that "We are very serious about removing copyrighted content following DMCA requests. We have staff who review and process all incoming requests. On working days the processing time of these requests never takes longer than several hours."
Have a tip we should know? [email protected]