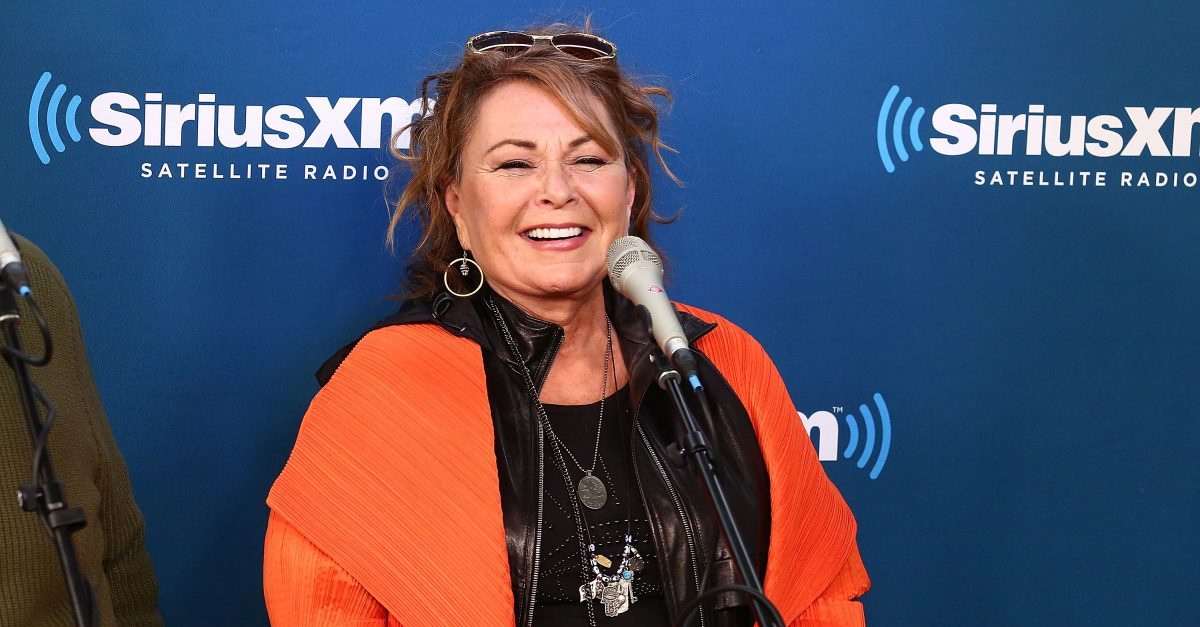 The stunning announcement that ABC is cancelling hit show Roseanne hours after the show's creator and star Roseanne Barr posted politically and racially controversial messages on Twitter raises the question: What happens next? The revival of the 90's sitcom had already been picked up for a second season, but as of Tuesday afternoon, it looks like ABC is going back on that announcement. It's a move that could cost them.
"This is an example of where doing the right thing can be very expensive," entertainment lawyer Domenic Romano told Law&Crime. On a show as high-profile as Roseanne, it's possible for the network "to be on the hook for any guaranteed payment to well-known cast and crew," he said. That payment could even be in the millions.
Additionally, ABC will now have to expend resources to find a replacement show that may or may not draw as many viewers as Roseanne had during the reboot's first season.
Of course, the show's cancellation affects more than just Roseanne Barr and the major co-stars. The rest of the cast and crew are losing their jobs, and won't be getting anything. It's doubtful that they'd have any kind of legal case against Barr, Romano said, "but they have a right to be pretty steaming mad."
As for Roseanne herself having a wrongful termination case against ABC? "Fat chance," Romano said, pointing out that her contract with the network likely had a thorough morality clause that would cover racially insensitive comments.
Top employment lawyer Mike Delikat agreed, saying that this sort of conduct would be covered by Barr's behavior.
"Her employment and grounds for termination would be controlled by an employment agreement, and this kind of conduct would undoubtedly be covered by the standards set for her behavior," Delikat told Law&Crime. He noted that depending on what the contract considers "for cause" termination, ABC might not have to pay Roseanne at all. Still, he said, "there very well could be some payment here merely to avoid the risk of litigation by Barr and the publicity that would create."
As for the future of Roseanne the show beyond ABC, it doesn't look good, even in the age of canceled shows seeing new life on other networks, like Brooklyn Nine-Nine, which was recently canceled by Fox, only to immediately get picked up by NBC. While Roseanne and the show's distribution company might theoretically be able to try to find a new home, depending on their existing arrangement with ABC, it's highly unlikely that any network would want to make a deal with Roseanne Barr after her comments, which included likening a former Obama senior adviser to what would happen if the Muslim Brotherhood and Planet of the Apes had a baby.
"In 2018 this is like kryptonite," Romano said.
[Image via Astrid Stawiarz/Getty Images for SiriusXM]
Have a tip we should know? [email protected]