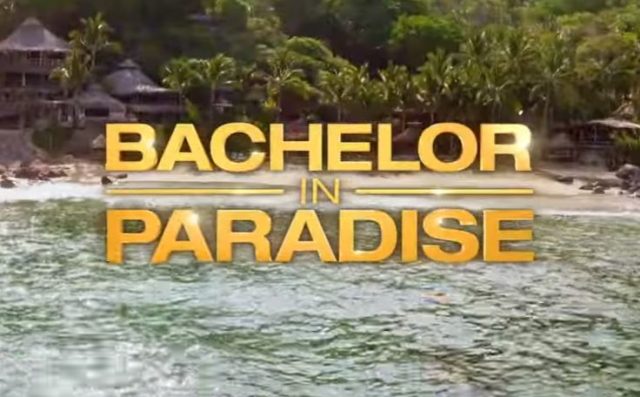 Popular reality show "Bachelor in Paradise" was early into the production of its new season, originally slated to begin airing in August, when it all came to a sudden, screeching halt. TMZ reports that a producer of the show filed a complaint after witnessing an alleged alcohol-fueled sexual encounter between two contestants that made the producer uncomfortable. The producer reportedly believed that a female contestant was too drunk to consent to a sexual encounter with another contestant, yet show staff didn't intervene.
The gossip site reported that according to the male contestant, he and a female contestant were both drinking and ended up in the pool, where things got very heated, very quickly. Both parties appeared to consent, sources who saw footage of the incident told TMZ. A source told Entertainment Tonight that producers had encouraged them to get together.
A producer, however, reportedly overheard that the woman was too drunk to know what was going on. The producer then reportedly filed a complaint with Warner Bros., who produces the show. Warner Bros. subsequently dismissed both contestants and initiated an investigation into the incident.
Another contestant on the show told People that cast members were upset that show staff members didn't stop what was going on. "They could have seen that she was drinking too much and that he was taking advantage," the contestant said. "They could have stopped this before it got this far. But they decided to let it go, and let it happen, and see what happened? So, I'm angry at the show, and everyone else is too."
Warner Bros. has not responded to LawNewz.com's request for comment, but they did say in a statement to ET, "We have suspended production and we are conducting a thorough investigation of these allegations."
Update: Sources close to the female contestant have reportedly told TMZ that she was in a blackout state after excessive drinking, and that she neither remembers nor consented to the sexual acts. She reportedly blames the show's producers for not coming to her aid.
According to The Hollywood Reporter, a source with the show's production said it's unclear whether the show will resume production to finish the season, but as of now it's unlikely.
[Image via screengrab]
Have a tip we should know? [email protected]