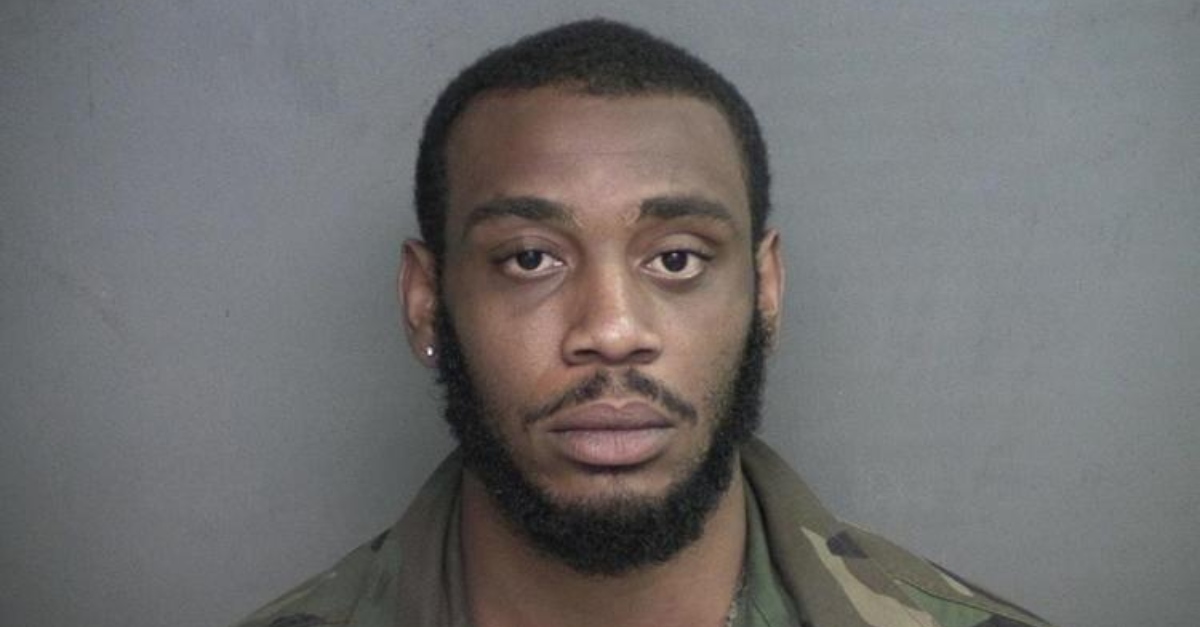 A Georgia woman attacked her boyfriend with a sword because he was molesting her five-year-old daughter, Twiggs County deputies say. John Lawarren Williams, 25, was arrested last Thursday, according to WGXA.
Authorities said they arrived to the home at midnight regarding someone who wasn't wanted on the property. A woman told them that she cut Williams with a sword while trying to kick him out of the residence. The weapon was described as being large. Deputies said he was gone by the time they were at the scene.
The woman and her daughter went to a local hospital, while Williams is said to have turned himself in later that morning. Investigators interviewed him, according to WMAZ. He received treatment for a minor cut to his left hand, authorities said.
Williams remains locked up in Twiggs County Jail on one count of aggravated child molestation and two counts of cruelty to children, according to records viewed by Law&Crime. A clerk said he has no attorney of record, but has a court date set for Thursday.
In other sword-related news, a Nebraska woman was arrested a while back in a domestic violence case for allegedly swinging a sword at her boyfriend (he wasn't accused by authorities of any wrongdoing). Another woman in Washington state was arrested for attacking her boyfriend with a samurai sword because he was allegedly cheating on her. She pleaded guilty. A Connecticut woman was arrested in 2017 when a bad argument allegedly escalated to her attacking her live-in boyfriend with a "samurai-type" sword.
[Mugshot via Twiggs County Jail]
Have a tip we should know? [email protected]