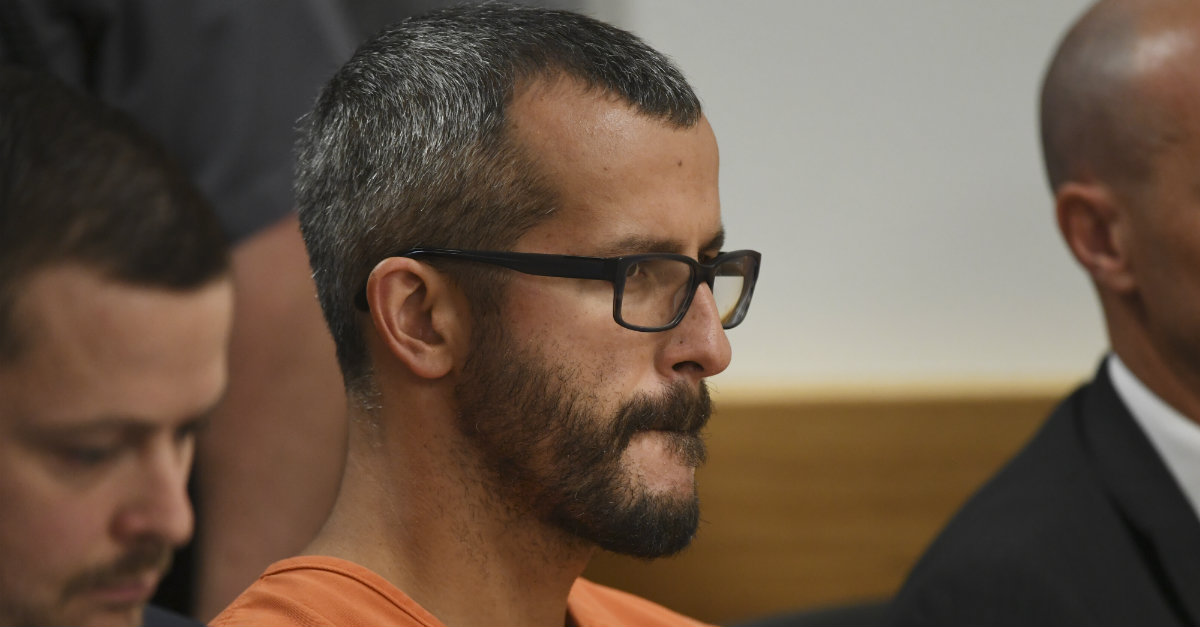 According to an affidavit, Colorado man Christopher Watts claimed that it was his wife Shanann who murdered their daughters, 4-year-old Bella and 3-year-old Celeste. Prosecutors think that's B.S., and are charging him in all three deaths. This might help explain why.
The complaint released Monday by the Weld County District Attorney's Office shows that prosecutors argue Shanann Watts was killed August 13. The document stated, though, that Christopher Watts killed the daughters "between and including August 12, 2018 and August 13, 2018."
In other words, Bella and Celeste may have already been dead by the time their mother returned from a business trip. Local news outlet WSB-TV featured an article earlier Wednesday, making the same observation.
As detailed further in the arrest affidavit, a friend of Shanann's told police she dropped her off at the Watts residence at about 1:48 a.m. on August 13 after returning from a business trip. She later called authorities because Shanann, who was 15-weeks pregnant, wasn't answering her phone calls, and missed a doctor's appointment later in the day.
At first, Christopher Watts denied knowing the whereabouts of his family. Regarding that, he only told cops that Shanann said she and the kids were going to a friend's home, but he didn't know the person's name.
Police soon determined that he was in an affair with a co-worker. Not much is publicly known about this alleged affair because the rest of the relevant paragraph was redacted.
In any case, Watts ended up admitting to killing his wife, but shifted blame for the girls' murders onto her, police said. According to the affidavit, he said he demanded a separation from his wife.
… Chris stated after he told Shanann he wanted a separation he walked downstairs for a moment and then returned to his bedroom to speak with Shanann again. While in the bedroom, via baby monitor located on Shanann's night stand, he observed Bella "sprawled" out on her bed and blue and Shanann actively strangling Celeste. Chris said he went into a rage and ultimately strangled Shanann to death.
Watts told police he hid the bodies of his wife and daughters on a work site, cops said. He admitted to dumping the girls' in oil tanks, and burying Shanann nearby, the affidavit stated.
A motion by the defense last week requested that the coroner check the daughters' necks for DNA. The judge denied it.
It remains to be seen if Christopher Watts' legal team will commit to a "Shanann killed the girls" defense, and if they do, how prosecutors would work on countering it.
[Image via RJ Sangosti – Pool/Getty Images]
Have a tip we should know? [email protected]