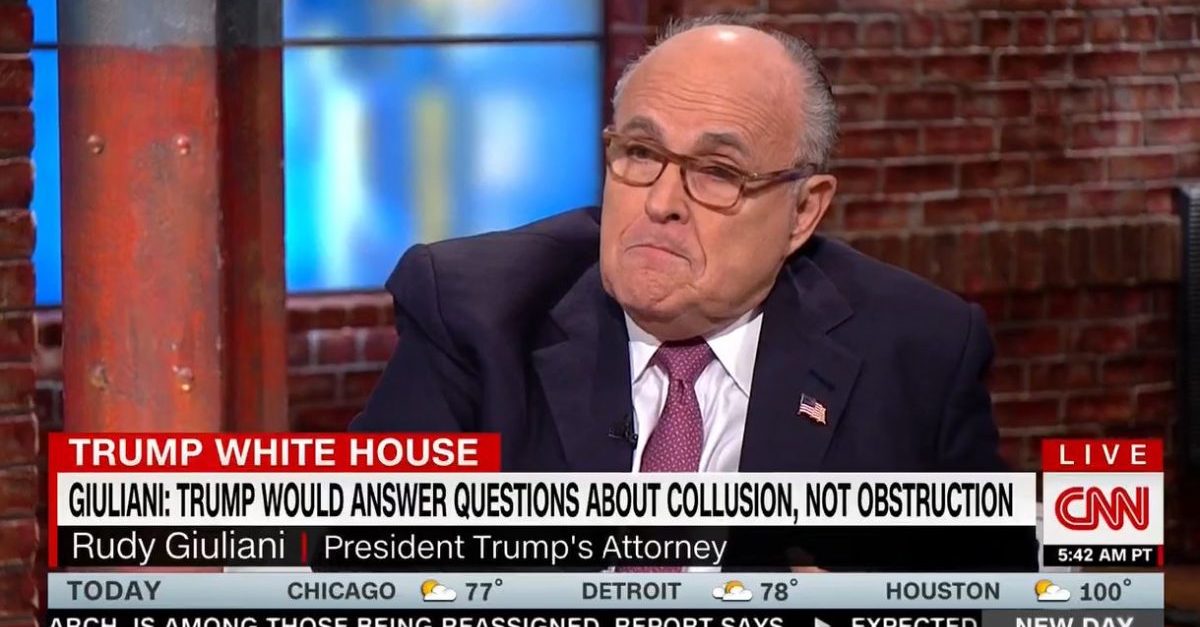 While some are wondering whether news outlets should continue to give Trump lawyer Rudy Giuliani a platform to speak his mind, a petition circulating online shows that others think Giuliani appearing on TV as often as possible is what is needed.
Political activism site RootsAction.org has launched a petition asking network TV and cable news producers to bless Giuliani with even more time on the airwaves to do "this country a service."
The idea behind this is that Giuliani has "damaged Trump's position in relation to some serious offenses" and so allowing him to speak further would result in more damage.
"Please invite Rudy Giuliani on your programs more often, for longer periods of time, and with more freedom to express his views at length," the petition says. "You will be doing this country a service."
The group, which has been advocating for Trump's impeachment since he was inaugurated, suggested that Giuliani's comments could be the key to impeachment because the facts haven't been good enough.
"We have tried documented facts. We've drafted articles of impeachment. We've collected hundreds of thousands of signatures, held events, and sent endless constituent emails to Congress," campaign coordinator David Swanson said.
The petition has more than 3,000 signatures at the time of this writing.
Earlier Wednesday, Giuliani chimed in from a Scotland golf course on the news that the president's former personal attorney Michael Cohen pleaded guilty to multiple crimes. He also had something to say about former Trump campaign chairman Paul Manafort.
The gist of his remarks were that things are great because they can't possibly get any worse.
[Image via CNN screengrab]
Have a tip we should know? [email protected]