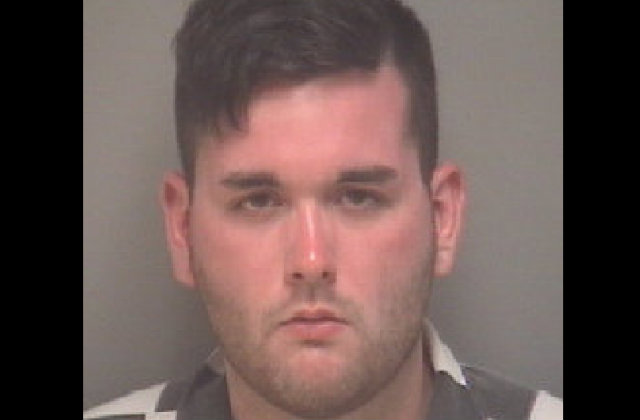 CHARLOTTESVILLE, Va. (AP) — An Ohio man accused of driving into a crowd protesting a white nationalist rally in Charlottesville has been indicted on 10 felony counts, including first-degree murder.
Court records show a grand jury returned an indictment Monday against 20-year-old James Alex Fields.
Prosecutors say Fields drove into peaceful counterprotesters the day of the rally that drew hundreds of white nationalists to the Virginia college town. A woman was killed, and authorities say 35 people were injured.
Fields, described by a former teacher as fascinated with Nazism, was initially charged with second-degree murder. The charge was upgraded last week.
Also indicted Monday were three men charged in connection with an attack on a man in a parking garage the day of the rally, and a man charged with firing a gun.
[image via Albermale County Jail]
Have a tip we should know? [email protected]