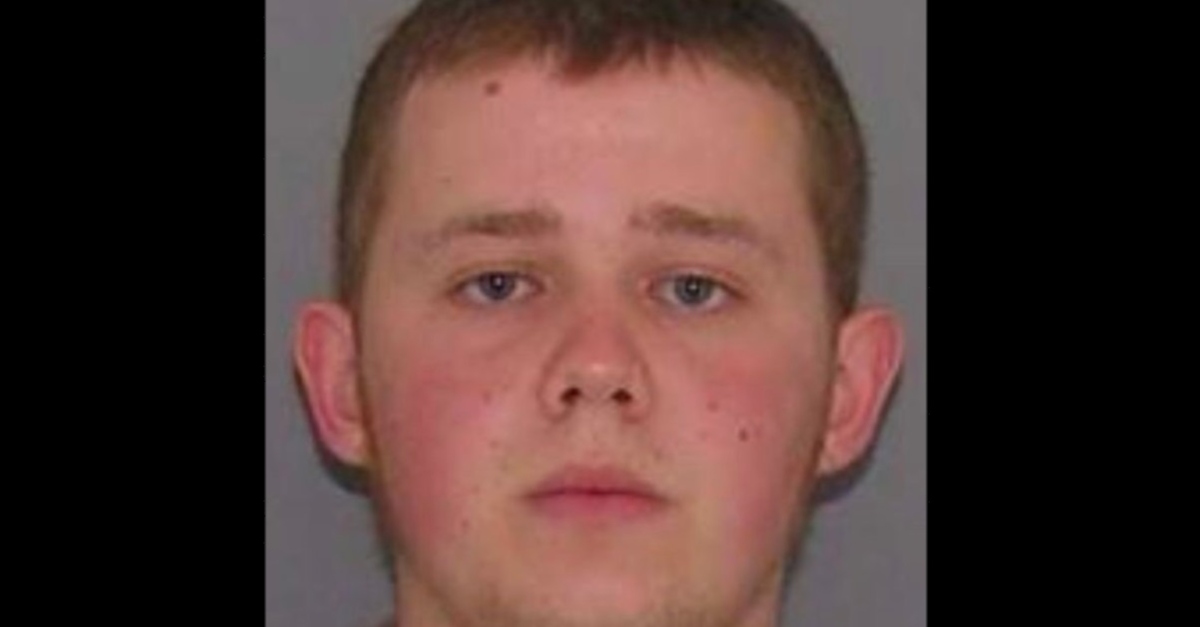 Daniel Borden, one of the men convicted for attacking DeAndre Harris during a white nationalist rally in Charlottesville, Virginia, was sentenced Monday to 20 years in prison. Court records viewed by Law&Crime show that 16 years and two months were suspended, meaning Borden will spend three years and 10 months behind bars.
Photos of the defendant from August 12, 2017 show him wearing a hard hat featuring the words "Commie Killer." He and several others were charged with beating Harris, who is black, in an attack caught on video. Borden is white, though one of the other men convicted in the attack, Alex Ramos, apparently is Hispanic.
BREAKING: Dan Borden, the first bigot that we identified in the Charlottesville assault of DeAndre Harris was just sentenced to 20 years in prison.

On the stand his unapologetically racist mother literally said "Shaun King is fake news."

Her son plead guilty & is on camera. pic.twitter.com/vSwybNThX2

— Shaun King (@shaunking) January 7, 2019
Borden, now 20, entered an Alford plea last May, meaning he acknowledged there was enough evidence to convict, but he didn't admit wrongdoing.
The "Unite the Right" rally staged Aug. 11, 2017 attracted white nationalists, white supremacists and self-styled "identitarians" to Charlottesville protest the removal of a statue of Confederate General Robert E. Lee.
August 12, 2017 saw clashes between them and anti-racist protesters. James Alex Fields was found guilty last month in Charlottesville Court for driving his car into a crowd of people, and killing 32-year-old Heather Heyer.
Harris sustained multiple injuries, including head lacerations and a spinal injury. He was actually charged for the incident, but got acquitted last March.
[Mugshot via Charlottesville, Virginia]
Have a tip we should know? [email protected]