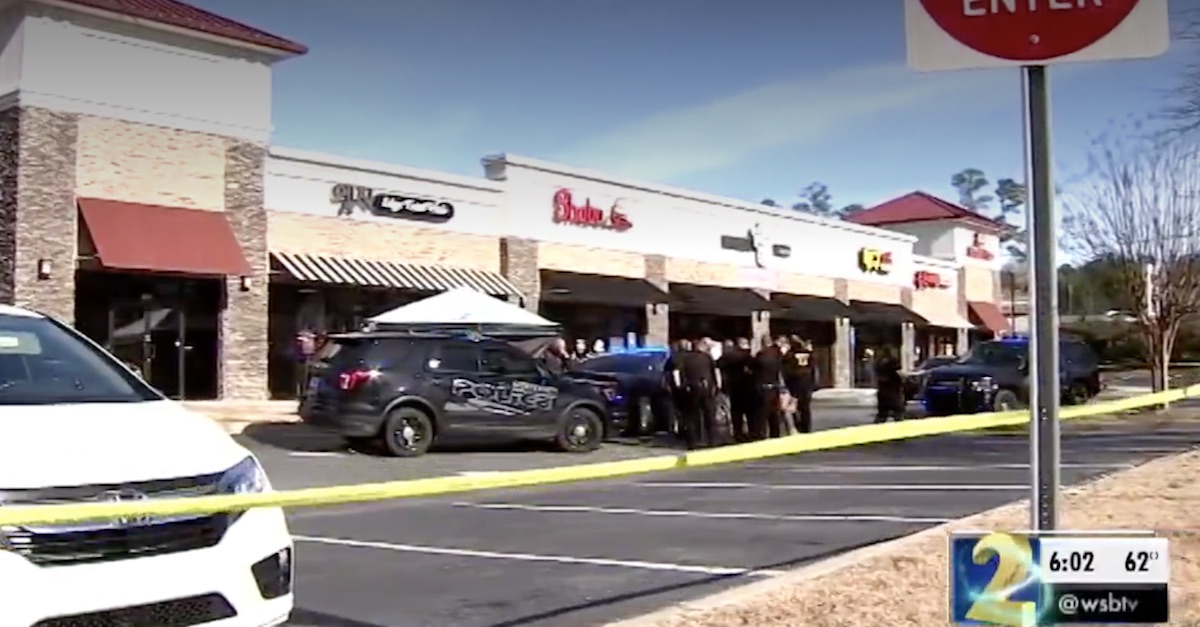 Police in Duluth, Georgia say a man murdered his wife at a hair salon, then shot himself in the head. The couple's daughter was inside the business at the time, cops said. She did not sustain injuries.
The shooting occurred around 10 a.m. on Monday.
"Duluth is pretty quiet," Officer Ted Sadowski told WSB-TV. "We don't get this kind of stuff. We are working diligently to get to the bottom of this."
Police said the suspect was taken to Gwinnett Medical Center for treatment. Neither the victim nor the alleged killer were publicly identified. Cops said they have no plans to do so today.
The suspect was described, however, as a 59-year-old Korean male, according to 11 Alive.
Cops said the shooter kicked everyone out of the Edge Total Hair salon and shot the woman as she was trying to leave. The final shot was execution-style in the parking lot, Sadowski told Fox 5 Atlanta.
The suspect was found having shot himself in the head, police claim. The victim was described as an employee for the salon. Her husband shot her three or four times, cops said. Police suggested that the shooter may have been upset about an imminent divorce.
NEW: @DuluthGAPolice say a man went into this hair salon, evacuated some people inside and then shot a woman multiple times. Police arrived to find her dead outside and him suffering from a self-inflicted gunshot wound. The woman's daughter was here at the time @FOX5Atlanta pic.twitter.com/l1IJOpZ6mq

— Claire Simms (@Claire_FOX5) January 7, 2019
UPDATE: @DuluthGAPolice say the man who shot his wife at her salon may have been upset about a pending divorce. Details on @FOX5Atlanta at 6:00. pic.twitter.com/8rhgN7WHVP

— Claire Simms (@Claire_FOX5) January 7, 2019
[Image va WSB-TV screengrab]
Have a tip we should know? [email protected]