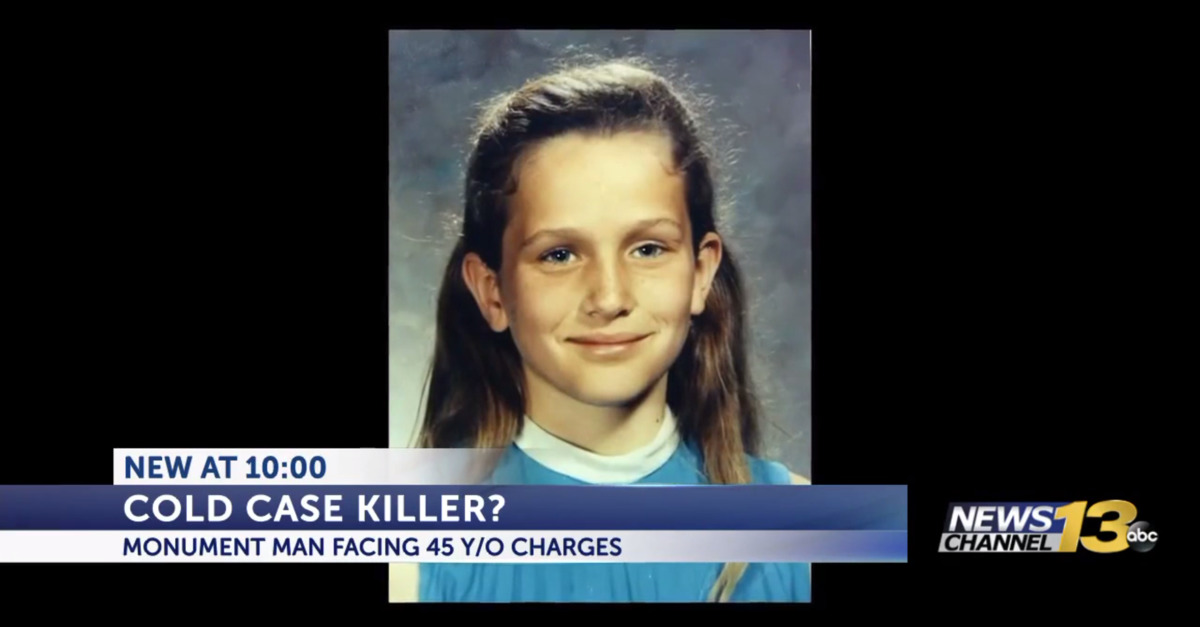 Police in Colorado arrested James Neal on Tuesday over an unsolved cold case murder from 1973.
On July 6, 1973, 11-year-old Linda O'Keefe was abducted while walking home from summer school in Newport Beach, California. Her body was discovered in a ditch the next day in Newport Beach's Back Bay. The cause of death: strangulation.
According to Colorado Springs news station KRDO, the suspect from Monument, Colorado was taken into custody after police were able to age-process DNA evidence left on O'Keefe's dress. A formal press conference is reportedly forthcoming and additional details are likely to be scant until then.
Multiple leads eventually led nowhere and the case was effectively shuttered until last summer when the Newport Beach Police Department started tweeting from O'Keefe's perspective.
"Hi. I'm Linda O'Keefe (or Linda ANN O'Keefe, if I'm in trouble with my mom)," the department tweeted on July 6 of last year. "Forty-five years ago today, I disappeared from Newport Beach. I was murdered and my body was found in the Back Bay. My killer was never found. Today, I'm going to tell you my story."
A tweet from the next day noted:
I have a voice again. And I have something important to say. There is a new lead in my case: a face. A face that comes from DNA that the killer left behind. It's technology that didn't exist back in 1973, but it might change everything today.
That series of tweets drummed up interest in the cold case and multiple law enforcement agencies took part in a renewed investigation.
"There were reports that a man in a van was seen stopped near Linda … and a bulletin was distributed with a sketch of this man, but he was never identified," Newport Beach Police Department spokesperson Jennifer Manzella told local media at the time. "Investigators have conducted interviews, gathered evidence and followed leads for 45 years, but none of them ever led to Linda's killer."
[Image via screengrab/KRDO/Newport Beach Police Department]
Have a tip we should know? [email protected]