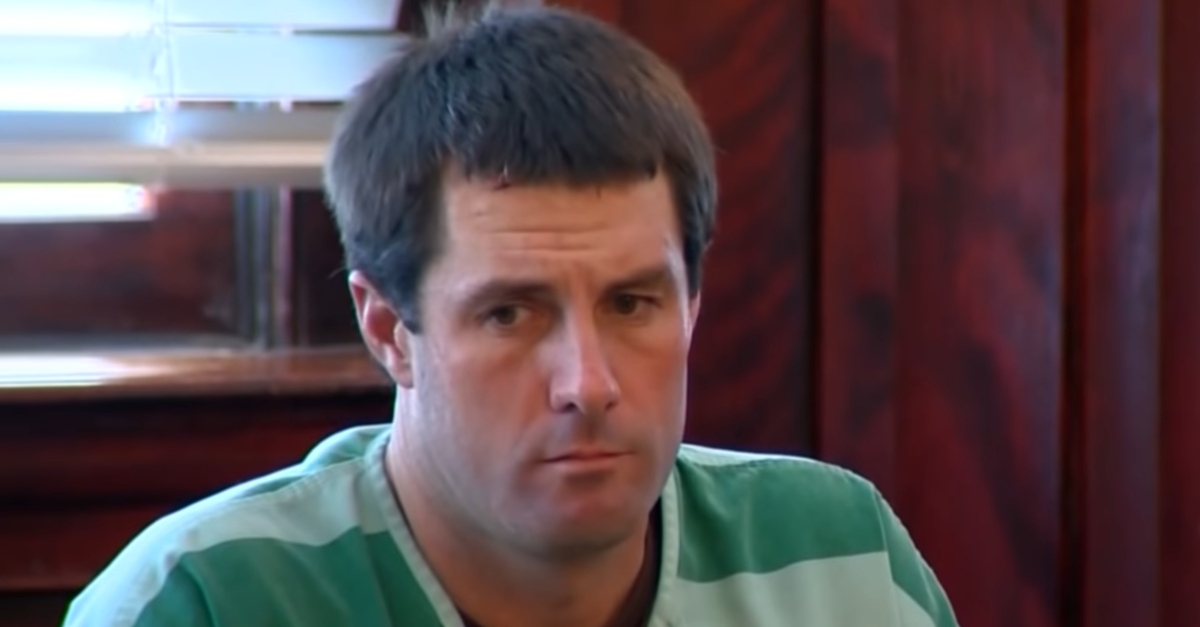 The mother of accused murderer Patrick Frazee was in court Thursday to fight over custody of the 1-year-old daughter the defendant shared with his missing fiancée Kelsey Berreth.
Frazee's family walks out of a back room with their attorney inside the Teller County Courthouse. We're still working to find out what happened during the custody hearing @KKTV11News pic.twitter.com/7QHQeKvFhr

— Jenna Middaugh (@JennaMiddaugh) January 3, 2019
Frazee is charged in Berreth's murder. Prosecutors say that between last Sept. 1 and Nov. 1., he tried to get someone to kill her. The victim was last seen shopping on surveillance footage Nov. 22, and her employer received a text message from her phone on Nov. 25. stating she couldn't come into work for the next week. The defendant was arrested on Dec. 21, and Frazee's former co-worker is reportedly being investigated for possibly disposing of Berreth's phone. There's no body, but investigators suggest they have reason to believe that the victim is dead.
Berreth's parents won custody of the 1-year-old child last week in an emergency hearing. That battle is not over. Frazee's mother wants a say in the matter. His mother filed a motion to intervene.
Frazee's mom was in court in person. Kelsey's mom was dialed in by phone. The judge closed the hearing to the media & general public. Only family & members of the counsel are allowed to stay inside the courtroom @KKTV11News

— Jenna Middaugh (@JennaMiddaugh) January 3, 2019
Journalists were kicked out of the courtroom, so it wasn't immediately clear what happened in court. As in last week's emergency hearing, Thursday's appearance ended without a decision, though one is expected later.
[Screengrab via Fox 31 Denver]
Have a tip we should know? [email protected]