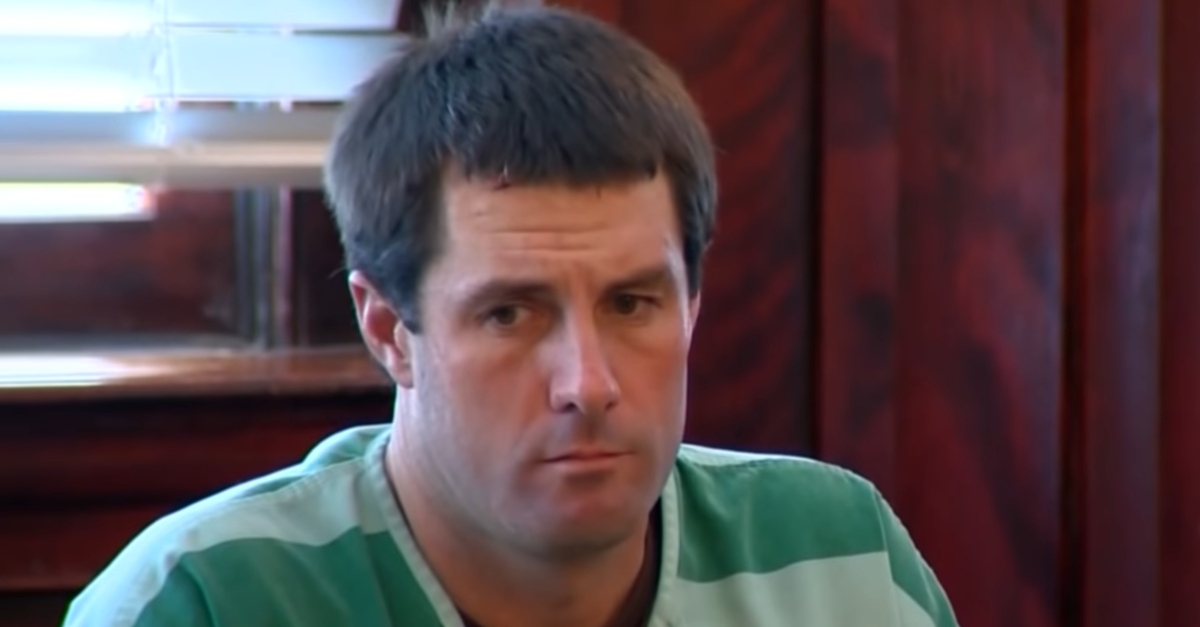 Patrick Frazee made a heck of an argument against the parents of alleged murder victim Kelsey Berreth. Berreth's parents want to maintain custody of her one-year-old daughter, but Frazee, the father, said their arguments don't fly in court: Only the girl has legal standing to make a wrongful death claim against him under Colorado law, he argued.
"Patrick Frazee is entitled to dismissal because Kelsey Berreth has a daughter, which, in fact, precludes Kelsey Berreth's parents from bringing a wrongful death claim against him," said a Friday filing obtained by The Denver Post. "And Colorado law does not permit more than one civil suit for the death of one person."
Cops in Teller County, Colorado argue that Frazee murdered her last November. He tricked her into putting on a blindfold so she could play a game where she guessed candles by their smell, according to the affidavit. Instead, he allegedly beat her to death with a baseball bat.
There is no known eyewitness to the incident. Cops said Frazee's longtime friend and former lover Krystal Lee told them about the murder–she claimed the killer told her about it. She alleged that he had tried to recruit her into killing Berreth. He accused Berreth of abusing his daughter, she said. Cops said they were unaware of reports of child abuse and neglect.
In the end, Lee said, Frazee was the one to kill Berreth and burn her body. She claimed he called her to the residence, where she helped clean up the scene and get rid of evidence, including Berreth's cell phone. She refused to dispose of the corpse, she said.
Lee pleaded guilty last month to tampering with evidence, and agreed to testify against Frazee. Berreth's body remains missing.
[Screengrab via Fox 31 Denver]
Have a tip we should know? [email protected]