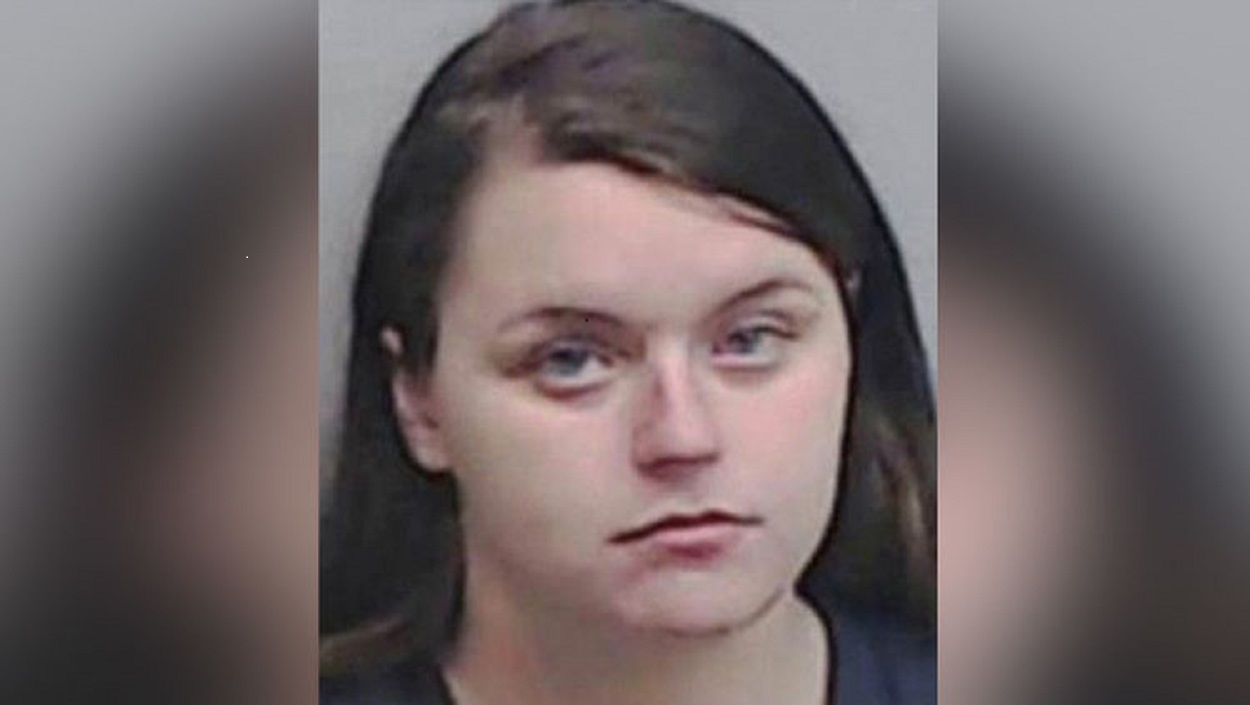 Georgia mother Morgan Summerlin, 25, was sentenced Monday to 20 years in prison after pleading guilty to charges that she allowed two men to rape and sexually abuse her two daughters, then ages 5 and 6, in exchange for money and drugs.
The Fulton County District Attorney's Office said that Summerlin would drop off her children at the homes of Richard Office and Alfredo Trejo, where they would be sexually abused. They said the sisters described what happened, detailing how Office, who they knew as "Pop" touched their private parts and "humped" the 5-year-old girl, causing her to bleed from her vaginal area. Authorities claimed that Office would pay the sisters $100 dollars, which Summerlin took from them after the encounter. The sisters also reported that "Pop" would give their mother drugs, although it is not clear of what variety. Trejo was convicted for abuse in the same manner. Prosecutors said that neither event was an isolated incident.
The sisters reported this information to their guardian, Summerlin's mother Teresa Davidson, in 2017. Davidson was charged with cruelty to children in the second degree for failing to report the abuse. She pleaded guilty and was sentenced to five years, which was commuted to time already served, with the rest of the period of time on probation.
According to the DA's office, Richard Office was charged with rape, child molestation, trafficking a person for sexual servitude, enticing a child for indecent purposes, and sexual battery. Office has been sentenced to life in prison without the possibility of parole, in addition to 146 years.
Alfredo Trejo was convicted in February of 2018, on the charges of rape, child molestation, sexual battery, enticing a child for indecent purposes, and aggravated child molestation. He was sentenced to 25 years in prison followed by life on probation.
"The impact that this ongoing sexual abuse had on those children is tragic, and we are grateful that the jury held the defendant accountable for his depraved conduct." said Chief Senior Assistant District Attorney Irina Khasin, who prosecuted the case.  
Summerlin's guilty plea was to charges of cruelty to children in the first degree, enticing a child for indecent purposes, and trafficking a person for sexual servitude. After her prison term, she will be on probation for the next 10 years.
Her two daughters are now in the custody of other family members.
Have a tip we should know? [email protected]