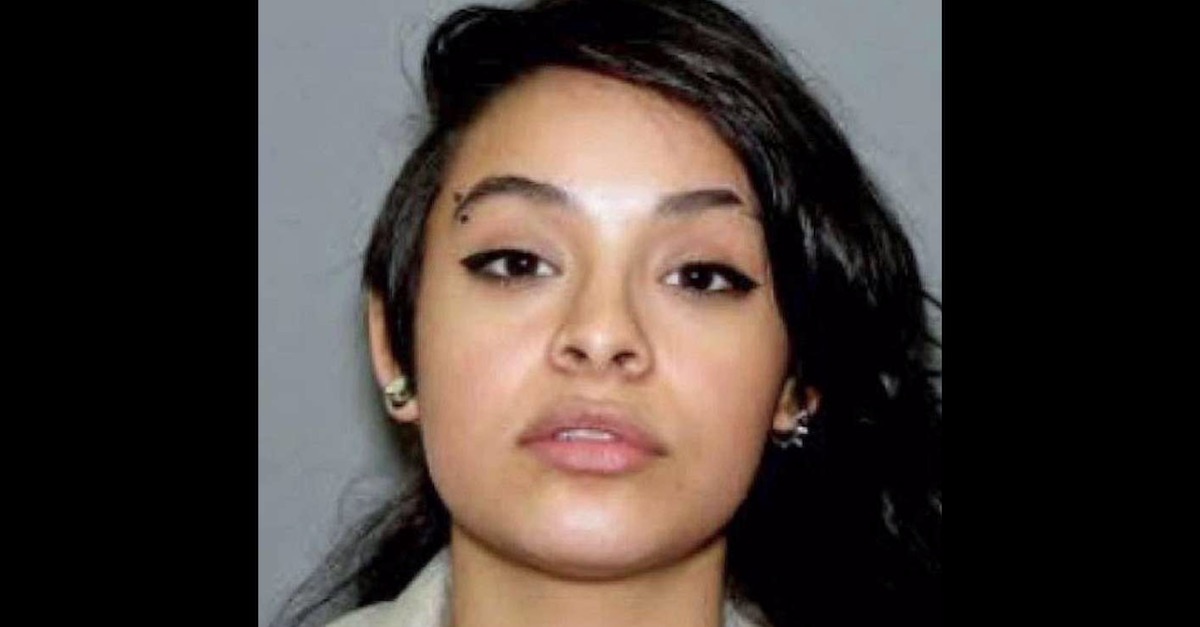 A 24-year-old woman from New Rochelle, N.Y. who was seen for the last time on Jan. 29 has been identified as the deceased person found stuffed in a suitcase on the side of a Connecticut road.
Grieving family members have been notified the victim of the apparent homicide was Valerie Reyes. Reyes, pictured above and below, was found in a wooded area of Greenwich, Conn., in a community described as one of the wealthiest and safest in America.
The news of the suitcase discovery broke Wednesday.
Greenwich Police Captain Robert Berry made the announcement Thursday morning.
"The victim has been identified, with the assistance of the State of Connecticut Office of the Chief Medical Examiner," Berry said in the statement. "Her family was advised of the positive identification last night. They are obviously devastated by the loss of Valerie and our heartfelt condolences go out to them."
It will now be up to the medical examiner to determine the cause of Reyes' death. Police are investing this as a murder. Reyes was found dead in the suitcase with her hands and feet bound. She was discovered by an unidentified highway worker in Greenwich. Police are investigating this individual for taking "unauthorized" photos of the victim and the crime scene, according to the Greenwich Time.
Greenwich First Selectman Peter Tesei reacted to that news by saying, "That's someone's wife, daughter, sister."
"To have done something like that shows a disregard for the decedent and their loved ones. It really is unconscionable," Tesei added.
NYPD sent out an alert on Jan. 31 reporting Valerie Reyes as missing.
Reyes' family is asking for love and support through this extraordinarily difficult time, and announced that they would be holding a vigil tonight.
"At this unimaginably difficult time we are asking for love, support, and respect to our family for the loss of my beautiful daughter Valerie Reyes who is now resting in heaven. We will be having a vigil tonight @5pm in Glen Island Park. Anyone who would like to attend is welcome," a message on Facebook read. "Thank you."
[Image via New York Police Department]
Have a tip we should know? [email protected]