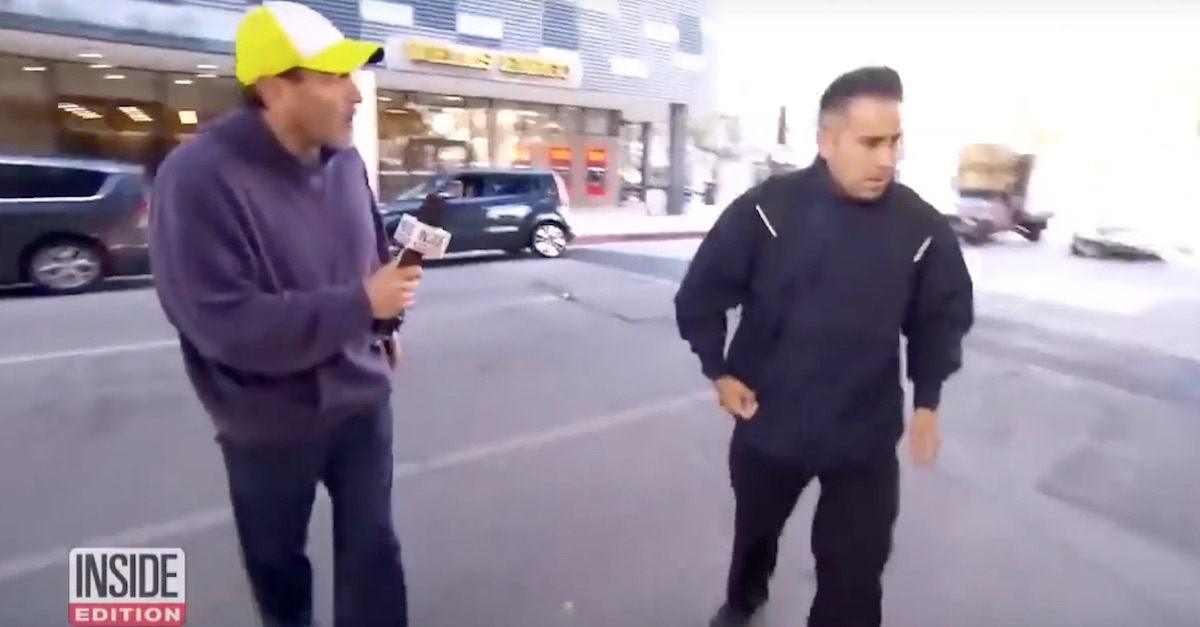 Paul Guadalupe Gonzales, the notorious "Dine-and-Dash Dater" accused of going to restaurants with women he met online and then leaving them there without paying the bill, pleaded no contest to several charges this week, the Los Angeles County District Attorney's Office announced.
Gonzales, 45, reached an agreement whereby he was sentenced to 120 days in jail and three years of probation for three misdemeanor counts of defrauding an innkeeper by nonpayment and one misdemeanor count of petty theft. Back in September, he pleaded not guilty after being charged with a number of offenses including felony extortion.
On top of that, Gonzales has to pay restitution, stay 100 yards away from five different restaurants, and keep off of the apps and websites for the dating services Plenty of Fish and Bumble.
Gonzales was accused of dining and dashing on dates between May 2016 and April 2018. Twice, the restaurants allegedly paid for the meals. One woman said that when she met him, Gonzales was going under the name Dave Gonzales on the Bumble app. She said that on their date, he ate his food very quickly before leaving.
"He left maybe half a baked potato and then received a phone call and said 'I need to take this call.'" After she waited for a while, the waiter confirmed, "He's gone."
Gonzales didn't just pull this move on dates. He also admitted to skipping out on the bill at a hair salon.
In addition to these charges, Gonzales admitted to violating probation and was ordered to perform 45 days of community service. A restitution hearing is currently scheduled for January 14, 2019, at which point Gonzales is expected to start serving his sentence.
[Image via Inside Edition screengrab]
Have a tip we should know? [email protected]