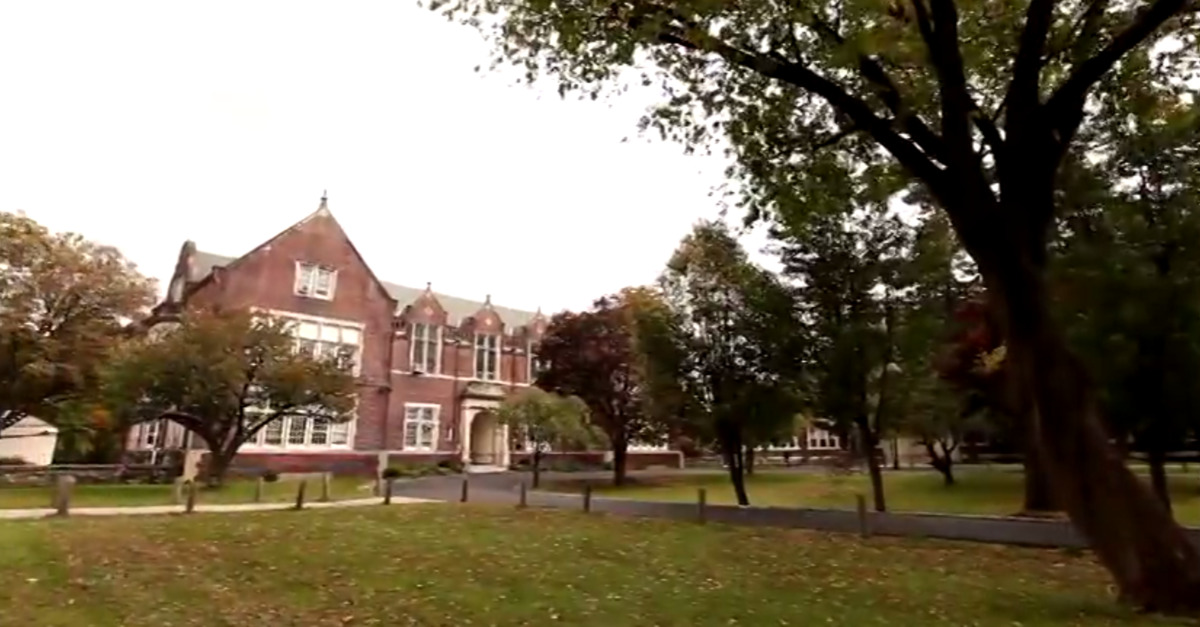 A child sex trafficking ring in New York State allegedly targeted at-risk youth who lived in a home for troubled girls.
According to The Journal News, federal agents now have 19 people in custody over charges that include trafficking girls as young as 13-years-old. All of the defendants reportedly hail from New York City. None of the accused are alleged to have worked at Hawthorne Cedar Knolls, the Westchester treatment facility where their alleged victims were sourced.
Earlier this year, the Hawthorne Cedar Knolls facility was shuttered by the Jewish Board of Family and Children's Services following years of allegations that security at the facility was too lax.
[I]ssues have included residents going off campus without permission and getting into trouble in the community," The Journal News noted in a separate piece about the center. "Fights, arrests and false alarms on the campus and in the community have drawn concern from elected officials and town residents."
The treatment facility is not believed to be target of the investigation. A spokesperson for the Jewish Board declined to discuss the sex trafficking allegations with the outlet, simply noting in a statement:
We are fully cooperating with the United States Attorney's investigation and are very grateful for their attention to this matter.
"Children in the child welfare system are among the most vulnerable in our society," U.S. Attorney Geoffrey Berman said in a statement. "As alleged in [Thursday's] charges, the defendants and their conspirators callously recruited girls as young as 13 from a residential treatment facility for at-risk youth, then sexually trafficked and prostituted them for financial profit. Together with our partners in the FBI, we will work tirelessly to ensure that anyone who sexually traffics a minor is subject to the full force of the law."
According to indictments obtained by The Journal News, at least four girls were taken to the Bronx and Manhattan where they were forced to work selling sex. According to prosecutors, several of the defendants discussed "posting" the women and girls online via the personals site Backpage.com. At least one such defendant, Hubert Dupigny, is also alleged to have monitored the amount of money made from those posts.
Dupigny's defense lawyer, Aaron Mysliwiec, said his client "adamantly denies" the charges and maintains that he never "forced, threatened, coerced, or fraudulently caused anyone to engage in a commercial sex act."
The other 18 defendants are: Ruben Morciglio, Cimmie Wright, Steven Lesane, Saeed Norris, Carlton Vanier, Lloyd Kidd, Andrienne Roberts, Christopher Bullock, Dariel Braham, Luidi Benjamin, Lawrence Walsh, Sean Merchant, Reuben Sands, Martique McGriff, Jermaine Myrie, Hensley Dupigny, Nazeer Vickers and Jabari Kennedy.
Eleven defendants appeared in federal court this past week. Eight of the defendants were charged over the summer. All nineteen defendants were connected by authorities during this week's developments.
The defendants are variously charged with conspiracy to commit sex trafficking, sex trafficking of a minor, and sex trafficking by force, threats of force, fraud and coercion. They each face a minimum of 10-15 years in prison with the possibility of life.
[image via screengrab/The Jewish Board of Family and Children's Services]
Follow Colin Kalmbacher on Twitter: @colinkalmbacher
Have a tip we should know? [email protected]