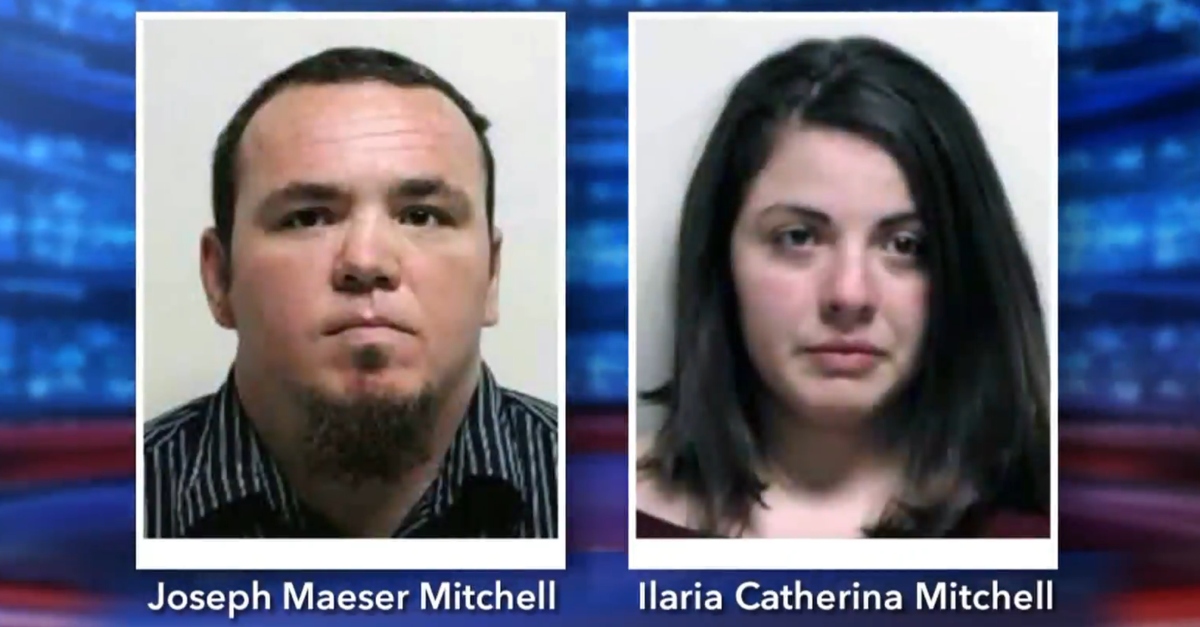 A 9-year-old girl is in the hands of authorities after her father and stepmother allegedly waterboarded her. Joseph Maeser Mitchell, 29, and Illaria Catherina Mitchell, 28, were each arrested on one count of child abuse, according to Fox 13 Now.
The Provo Police Department in Utah claim this was a pattern of behavior. On three separate instances, the couple held the girl in the bathtub, put a towel over her face, and poured water on her, said Sgt. Nisha King. The alleged victim told police that she was unable to breathe when this happened, cops said.
"She's nine–nine years old," the girl's mother, Texas resident Brittany Calabrese told the outlet. "That is torture of a child." She said she hadn't seen her daughter since 2014.
The waterboarding allegation came to light after Joseph Mitchell checked the girl into a hospital, and staff noted marks on her wrist, said King.
Cops said they got in touch with her, and she told them how the Mitchells treated her. The daughter also alleged that her stepmother punched her in the face with a closed fist, giving her a nose bleed, police said.
The alleged victim is currently in the care of the Division of Child and Family Services. A court will decide her long-term fate.
Utah County Sheriff's Office records obtained by Law&Crime show that Joseph Mitchel was released from jail on Friday. He was being held on $15,000 bond for the child abuse charge, and also faced a charge of unlawful acquisition, possession, or transfer of a card. Illaria Mitchel was released on Thursday after posting $10,000 bond. It's unclear if they have attorneys in this matter.
[Mugshots via Utah County Sheriff's Office; screengrab via Fox 13 Now]
Have a tip we should know? [email protected]