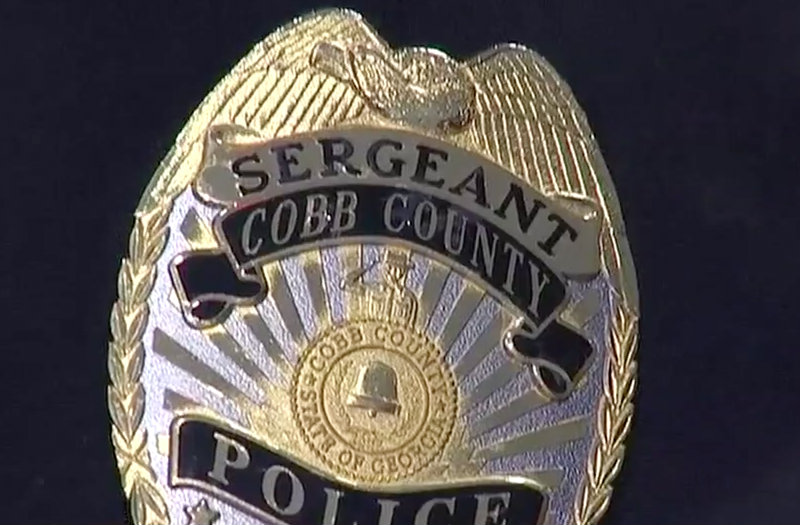 Women in the Georgia area are being told to watch out. In separate incidents, female drivers said they were sexually assaulted by a fake cop during illegitimate traffic stops early Friday morning. The real authorities are trying to figure out if both attacks are linked.
Atlantic Police Department Public Affairs Director Carlos Campos told Law&Crime about the first incident. 25-year-old female driver told police that around 1 a.m., she was stopped by a dark colored vehicle with a blue light bar on the roof. She said she didn't see any police markings on that car, which was a newer-model full-size four-door sedan. The driver of the vehicle approached her car and sexually assaulted her, the woman said.
The Cobb County Police Department is reporting a similar thing that happened nearby around 4:45 a.m. An official statement said the woman was pulled over by what she thought was a police vehicle. Wrong. After asking for her ID, the fake cop pulled her by the collar and opened her driver door, say the real police. The suspect then allegedly began what the woman thought was a "pat down," but the suspect began to, in the CCPD's words, "grope and sexually assault" her. He later allowed her to leave.
Both women gave similar descriptions of their alleged assailant. Here's how Cobb County authorities described the fake cop.
Cobb Police puts out urgent warning after a woman says she was sexually assaulted by a police impersonator early Friday morning. Details here;https://t.co/iHGfXxKq8b pic.twitter.com/W3wFSkZDOC

— Cobb County Govt (@cobbcountygovt) March 10, 2018
And here's how the suspect is described in the incident investigated by the APD:
She described the driver as a white male, approximately 6' to 6'3" tall, slim to athletic build, with scruffy brown or black facial hair and a skull cap.  The male was wearing a dark color jacket with a star-shaped badge on it.
Campos told Law&Crime that Atlanta police are working closely with Cobb County investigators in figuring out if the two incidents are linked.
[Screengrab via WSB-TV]
Have a tip we should know? [email protected]