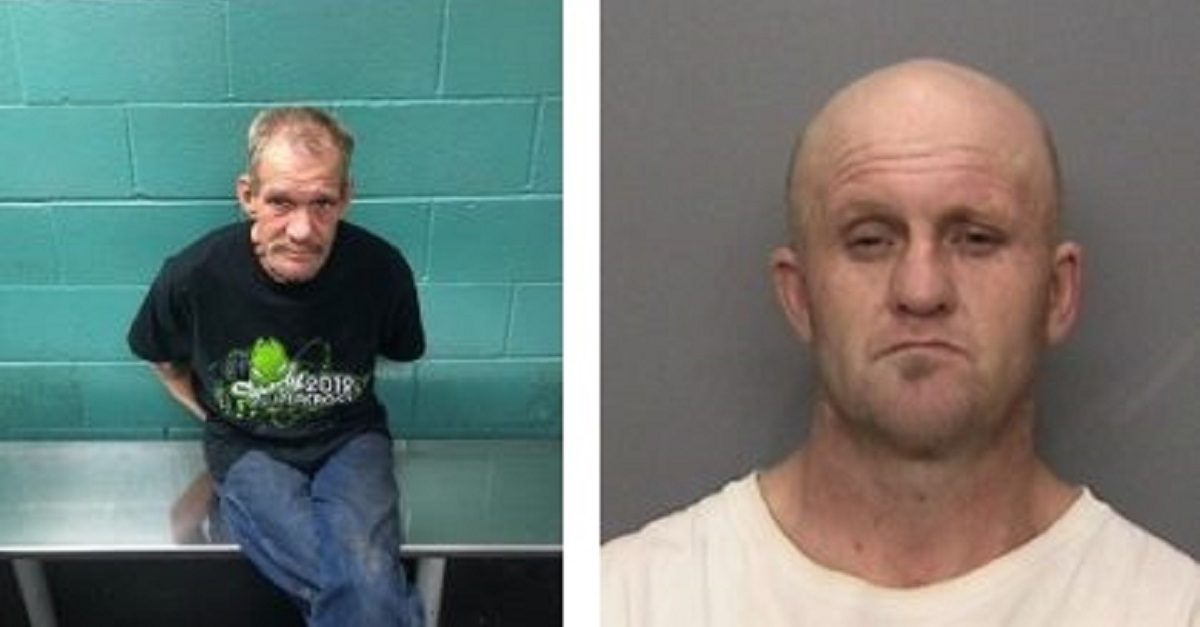 Two emergency trailers provided for survivors of California wildfires were stolen last week, and police have arrested two suspects. Wayne Jerome Bergman, 58, and Zachary Adam Crouchley, 40, have been charged in connection with the vehicles, which vanished days after the Federal Emergency Management Agency (FEMA) put them in place for victims of the deadly Camp Fire, according to the Redding Police Department.
Cops first got a report on Friday that a trailer had gone missing from the Reddingwood Mobile Home and RV Park. A witness said they heard a noise and then saw the trailer being dragged off by a white Chevrolet SUV. Authorities said they learned that a second trailer was also found to have disappeared overnight.
After a helicopter spotted the SUV pulling the trailer, Redding Police and California Highway Patrol officers tracked the vehicle to a residence where they found Bergman, who admitted to taking the trailer after being identified as the SUV's driver.
FEMA recovered the trailer, and after getting information about the second trailer, officers went to a second location, where the owner said he was Bergman's brother. That person said the trailer showed up at the home that morning. While there, Redding police "observed a suspicious truck arrive near the residence," which they believed could have been there to pick up the trailer.
Officers found that the truck had been reported stolen, and that Crouchley was the driver, the Redding police said in a press release. Officers said they also discovered that he was already on probation for possession of an illegal weapon.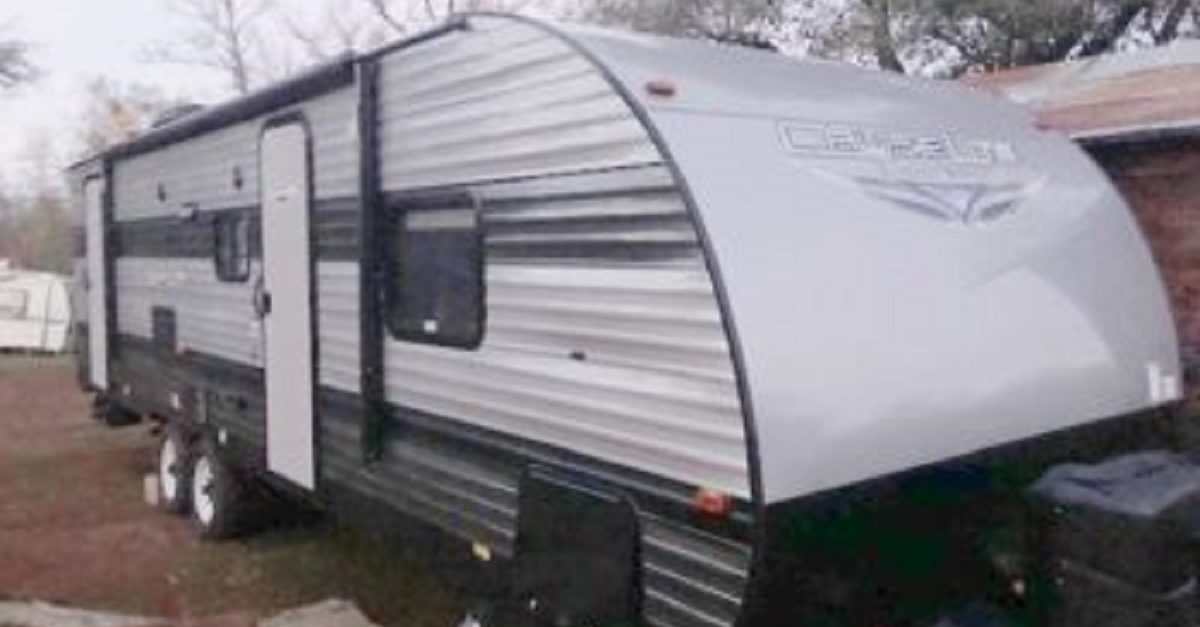 Bergman was arrested on charges of theft and possession of a stolen vehicle. Crouchley was arrested on charges of possession of a stolen vehicle and a violation of probation.
[Images via Redding Police Department]
Have a tip we should know? [email protected]