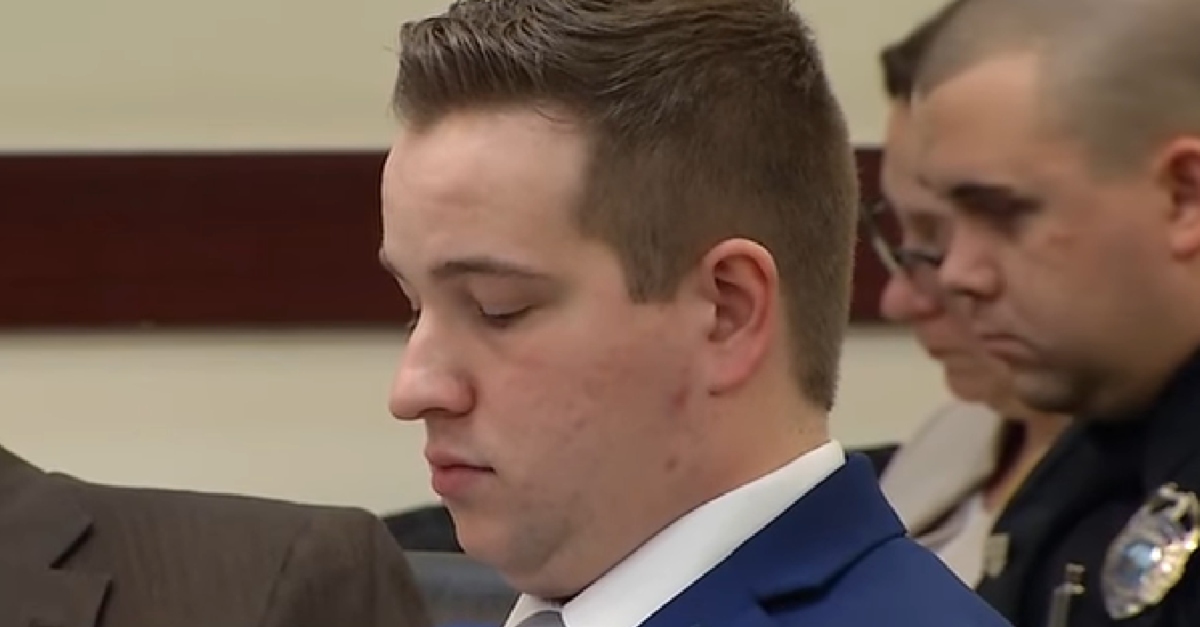 Warning: the video of the shooting is disturbing.
Nashville Police Officer Andrew Delke pleaded not guilty on Wednesday in the first-degree murder of Daniel Hambrick, according to The Tennessean. This sets off a court battle over whether he went too far in opening fire during a foot chase on July 26, 2018.
Prosecutors say that video shows Hambrick fleeing as Delke shoots him in the back. You can see footage below.
The autopsy determined Hambrick died from being shot in the back, and the back of his head.
Delke didn't show up to court Wednesday. His attorney David Raybin entered the plea on his behalf. The officer reportedly told cops that he opened fire in self-defense: Hambrick was armed with a gun and pointed it at him.
Last year, the Tennessee Bureau of Investigation (TBI) said that officers with the Metropolitan Nashville Police Department were on the lookout for stolen vehicles on the day of the shooting. At one point, cops came across a vehicle driving erratically and the driver left the scene when an officer tried to conduct a traffic stop. Later, the officer came across the three men in that vehicle. The individuals–including Hambrick, who was thought to be the driver–fled on foot from the the cop, said the TBI. Delke pursued them. The TBI mentions that in the video, there is a "dark-colored object" in Hambrick's hand.
Prosecutors acknowledge that Hambrick was armed, but said that Delke went over the line. Raybin argued that his client was just following police training.
"I just want justice for my son," said Hambrick's mother Vickie Hambrick last year. "That's all I ask for. And for all the young black guys and young women, I want justice for them."
The case follows the guilty verdict and sentencing of former Chicago cop Jason Van Dyke in the second-degree murder of 17-year-old Laquan McDonald. In both cases, a white cop is charged with illegally shooting an armed black suspect, while being recorded.
[Image via The Tennessean screengrab]
Have a tip we should know? [email protected]