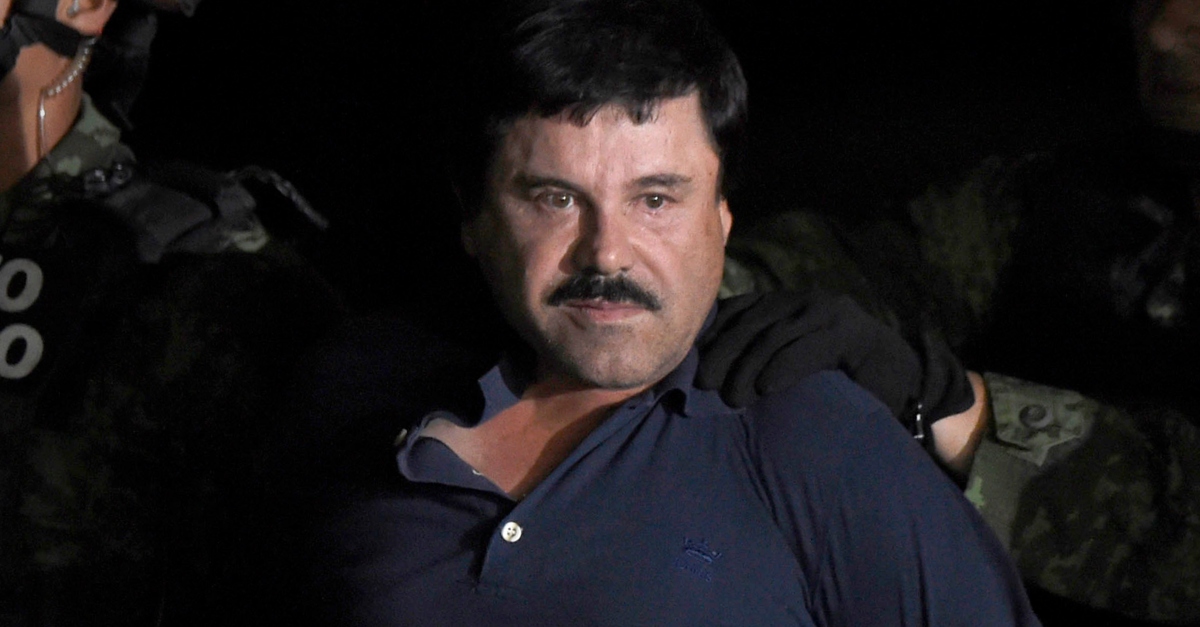 Infamous drug lord Joaquin "El Chapo" Guzman was found guilty on all counts by a jury in Brooklyn federal court. Prosecutors spent over two months at trial detailing the defendant's alleged leadership of the Sinaloa Cartel. Guzman's defense portrayed him as a "fall guy" for kingpin Ismael "El Mayo" Zambada. Jurors deliberated for more than 34 hours, over the course of six days.
Guzman masterminded the use of tunnels to smuggle drugs into the United States, authorities said. His work earned him the nickname "El Rapido," in reference to his speedy performance.
Assistant U.S. Attorney Adam Fels said in opening statements that El Chapo also used planes and submarines for transports. Competitors were killed off, prosecutors said.
Guzman's relationship with law enforcement is long and convoluted. He was tried and sentenced in Mexico to at least 20 years in prison. That didn't last. He escaped Puente Grande prison in 2001, and only got caught in February 2014. His second prison stay didn't last long either. He escaped in July 2015, and was caught again the next year, after he famously spoke with actor Sean Penn for an interview.
The trial revealed ugly allegations about misconduct up and down the Mexican government. D.E.A. special agent Victor J. Vasquez, who played a main role in the 2014 re-capture, testified that Mexican military officials kept local law enforcement out of the loop because of concerns with regarding corruption.
Alex Cifuentes, Guzman's alleged right-hand man, claimed during the trial that the defendant bribed former Mexican president Enrique Peña Nieto with $100 million in October 2012, when Peña Nieto was president-elect. The former president has denied the allegation. Another government official–the former secretary of public security under President Andrés Manuel López Obrador–was accused elsewhere in testimony of accepting bribes.
Prosecutors alleged that Guzman trafficked in cocaine, heroin, marijuana, and methamphetamine — an offense that could earn him a life sentence.
Guzman's attorney Jeffrey Lichtman said in his closing argument that El Mayo Zambada framed his client. He suggested that the $100 million to Peña Nieto might have come from this man. The lawyer lambasted the federal government's cooperating witnesses.
"These witnesses not only lied every day of their lives — their miserable, selfish lives — they lied while they were cooperating," he said, according to Reuters.
Guzman declined to testify.
[Image via Alfredo Estrella/AFP/Getty Images]
Have a tip we should know? [email protected]