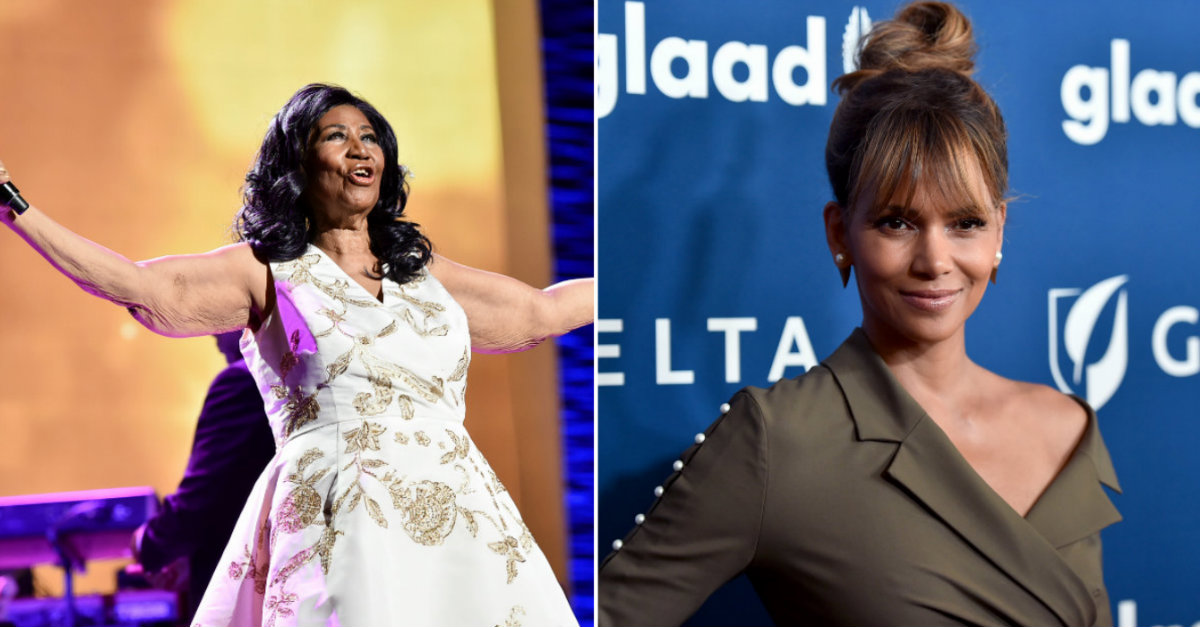 A man was shot Thursday morning, and a witness says it was because of an argument over late singer Aretha Franklin, according to WTKR. Neither the alleged shooter nor victim have been identified.
The incident happened at about 10:45 a.m. in Suffolk, Virginia, police said. There was a barbershop debate over whether Franklin was ever played or would be played by actress Halle Berry, a witness told the outlet.
Things apparently got hostile. The argument led to a physical confrontation, the alleged shooter pulled out a firearm, and he shot the victim at least once outside the barbershop, cops reportedly said. Witnesses from another business claimed to hear four or five gunshots.
Both alleged shooter and victim are receiving medical treatment at local hospitals. Cops said the victim is in bad shape.
Did Halle Berry ever play Franklin? No. The singer, who died Thursday from pancreatic cancer, really wanted Berry to take the role in a film version of her memoir, however.
The actress playfully backed out of consideration during an interview before the 2011 Golden Globe Awards.
"I can't sing!" she told E! News.
Franklin didn't care. She wrote a letter saying Berry could just lip-sync the singing parts.
It wasn't to be. Franklin ended up handpicking actress-singer Jennifer Hudson to play her in an upcoming biopic, according to a Deadline report from January.
In other news of this kind, an Oklahoma man was arrested last year after allegedly attacking his roommate. Police said they had been arguing over what's better: Star Wars or Star Trek.
[Aretha Franklin via Theo Wargo/Getty Images for Tribeca Film Festival; Image of Halle Berry via Alberto E. Rodriguez/Getty Images]
Have a tip we should know? [email protected]