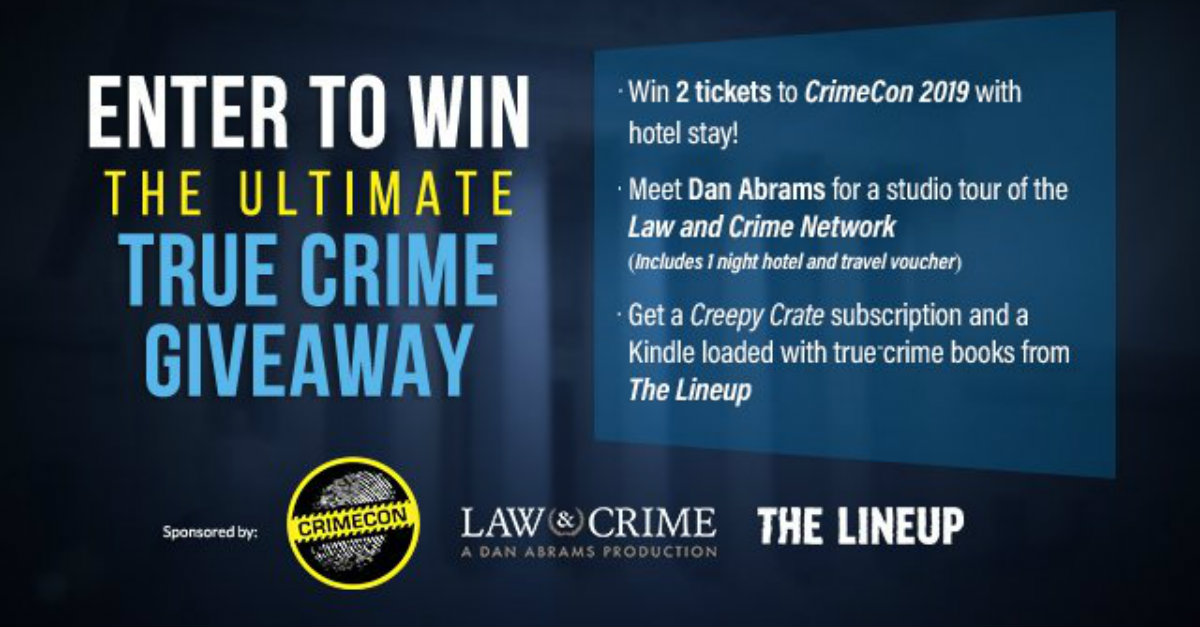 You have until August 29 to get your chance to win the ultimate true crime giveaway!
PACKAGE INCLUDES
1. Meet and greet with Dan Abrams, with a tour of Law & Crime Network's studio! Includes 1 night hotel and up to $400 travel voucher to NYC.
2. A trip for 2 to CrimeCon 2019 New Orleans! Includes 2 all-access standard badges and a 2-night stay at the Hilton Riverside.
3. One-year subscription to The Lineup's Creepy Crate and a Kindle Paperwhite pre-loaded with over 25 binge-worthy true crime books! That's a retail value of approximately $2,200.
Have a tip we should know? [email protected]