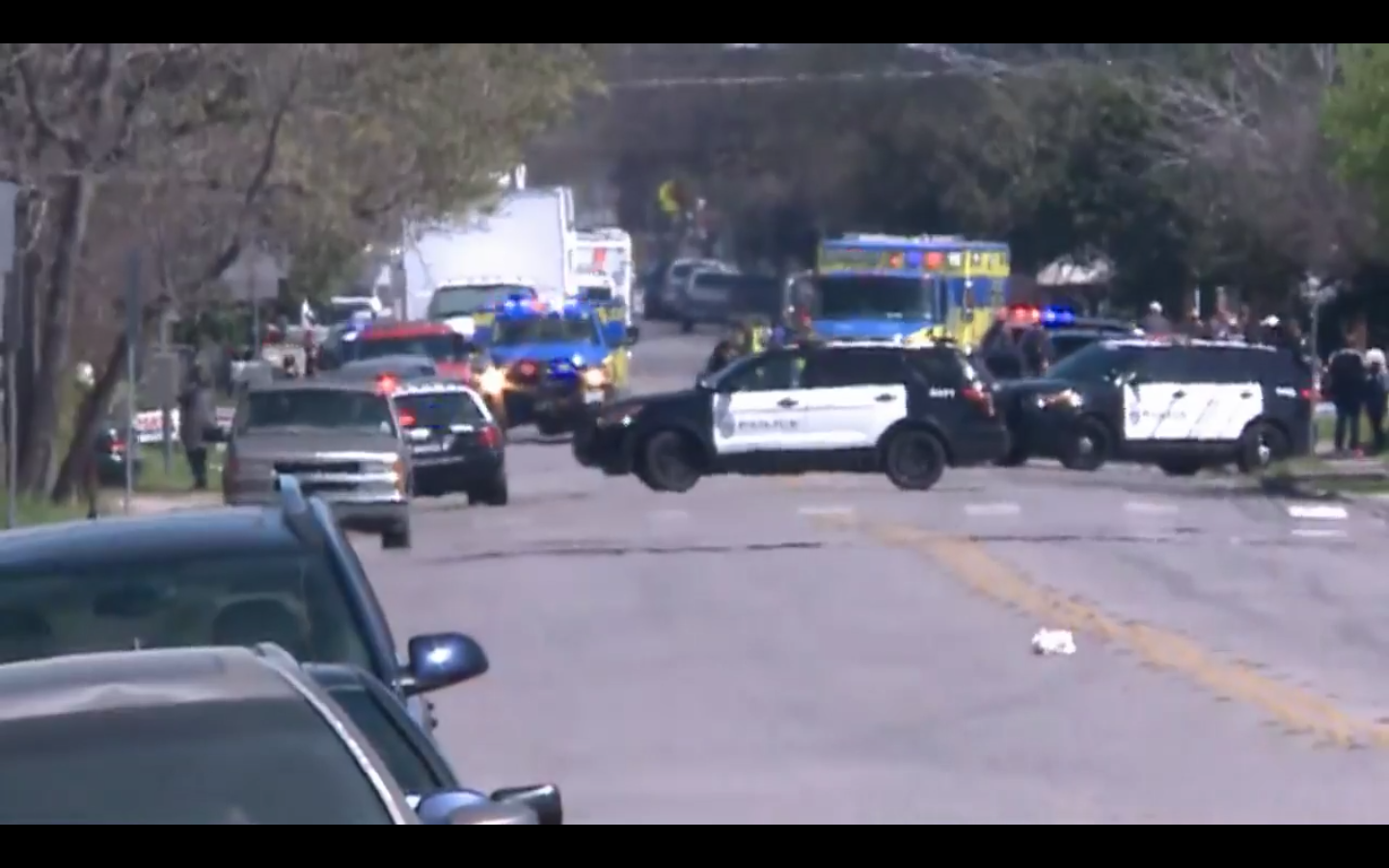 A package exploded at the home of a black family in Austin, Texas on Monday. Then another–at an Hispanic family's home just miles away. At least one teenager was killed and two women were seriously injured as a result of the bombings.
Early Monday morning, one of the residents at a home in East Austin opened the front door to find a package waiting on their porch. The package was then brought into the kitchen–where it was opened–causing the bomb or some other incendiary device inside to explode.
According to the local CBS affiliate, first responders arrived at around 6:45 a.m. to find that a 17-year-old boy had died from wounds incurred by the blast. Additionally, a woman in her 40s was taken to a nearby hospital with potentially life-threatening injuries–but she is now expected to survive.
Later Monday, just after noon–and roughly five miles away from the first incident–another package bomb exploded at the home of an East Austin resident. This explosion nearly claimed the life of an elderly Latina woman who is now being treated for injuries.
Her prognosis is unknown at present, according to the Dallas Morning News. A second woman there escaped the blast entirely.
That same report notes that authorities have already contacted multiple delivery companies–including the U.S. Postal Service–and that none of them have a record of any packages being delivered to the residences targeted by the package bombs on Monday.
Austin Police Chief Brian Manley confirmed that his department is considering the possibility that the explosions were linked and racially-motivated.
A pre-recorded live-feed of the police and emergency response is available here courtesy of KXAN News.
Today's dual package bombs targeting families of color in Texas' capital city come on the heels of a previous package bomb attack which killed 39-year-old Anthony Stephan House on March 2.
House, who is also black, originally had his death ruled as suspicious by authorities. His death is now being investigated as a homicide.
Austin police say Monday's explosions appear to be linked to the one that claimed House's life.
[image via screengrab/KXAN]
Follow Colin Kalmbacher on Twitter: @colinkalmbacher
Editor's note: initial reports confused the ethnicity of the second victim. This story has been updated to reflect later reporting.
Have a tip we should know? [email protected]