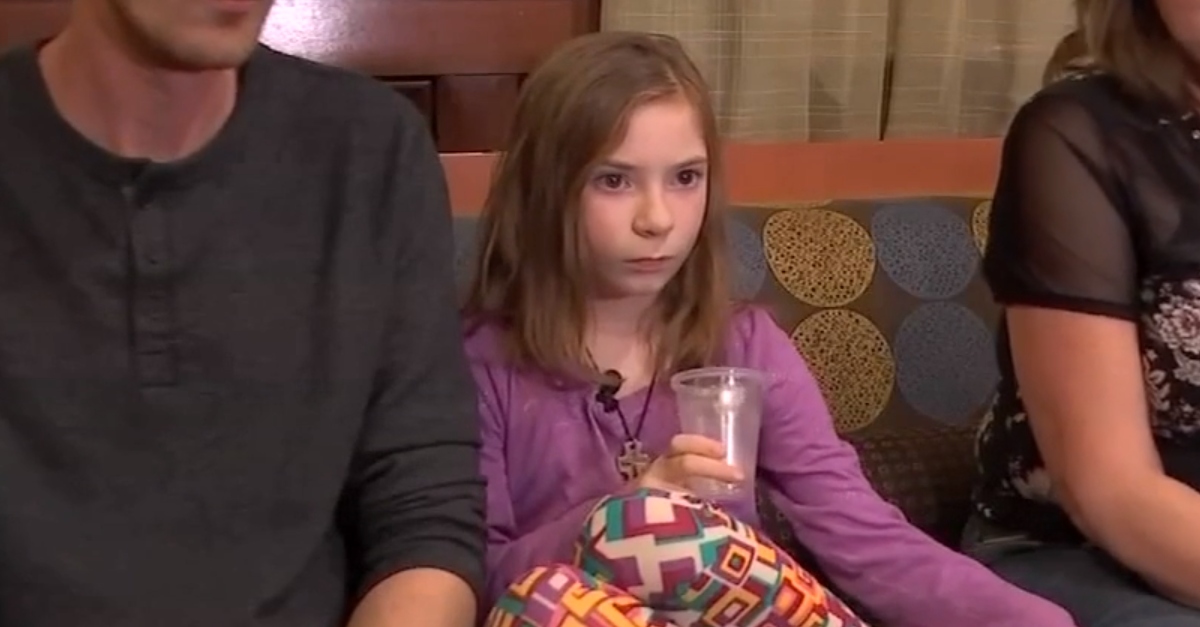 The 8-year-old survivor of a mass murder in Clackamas County, Oregon says her attacker–the boyfriend of her mother–had his hands around her neck and spoke in riddles, according to an interview with KPTV. Deputies said they fatally shot the man, Mark Leo Gregory Gago, to save the child because he was trying to take her life.
Damage was already done. Investigators said that he killed four residents at the home on Saturday: 9-month-old Olivia Lynn Rose Gago, 31-year-old Shaina E. Sweitzer, 64-year-old Pemela Denise Bremer, and 66-year-old Jerry William Bremer. They've been identified respectively as his daughter, girlfriend, mother, and stepfather. Victims weren't shot, though the cause of death is still being determined.
A 40-year-old woman survived the attack, though she was injured. Sweitzer was Olivia's mother, while the 8-year-old was her daughter from a previous relationship with Jason Grimm.
"Every time I dream at night, I can't stop thinking about my mommy," said 8-year-old Hailey, joined by her father, and grandmother Debi Barry. "She was the best mommy ever."
She thanked law enforcement officers for saving her. Hailey said the last thing her mother told her was, "I love you."
"I think I'm strong because of my mommy as an angel in heaven," she said. "I think she's gonna be my angel."
Grimm and Barry said the 8-year-old wanted to tell her story, so they reached out to KPTV.
The motive for the attack remains unclear.
"As a rational human being, I can't wrap my head around it at all," Clackamas County Sheriff's Sgt. Brian Jensen told The Oregonian in a Monday report. "I truly have no idea. I wouldn't want to speculate."
Grimm told the outlet Sweitzer and Gago met in 2015, and there was no warning signs at first, though he added that something the deceased suspect made hims weary. He mentioned that Gago once "made a comment that he'd never hurt my daughter."
Grimm said that Sweitzer recently texted him that the suspect was being abusive, and attempted to strangle her several times.
"It was just kind of out the blue," he said.
[Image via KPTV screengrab]
Have a tip we should know? [email protected]