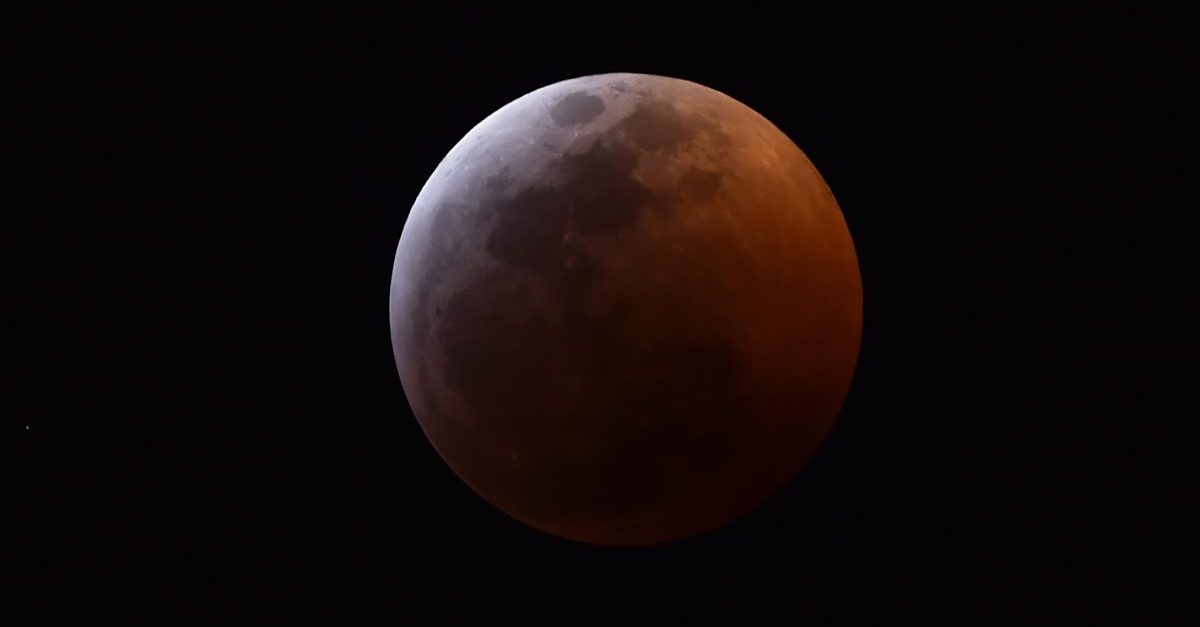 A Florida police officer was placed on leave after he ran over a couple during a lunar eclipse, according to the West Palm Beach Police Department. In a statement to the Palm Beach Post, the department said it happened at about 11:30 p.m. Sunday night.
Police did not identify any of the people involved in the incident, but they did give some details of what happened. The 24-year-old pair was reportedly lying down on a dark road in the Apoxee Wilderness Trail, when the cop drove over them in a Ford Explorer. The police department said due to the poor light conditions on the ground, they believe the two people were there to gaze at the moon, which took on a red coloring during the eclipse.
"The pedestrians live nearby, and since the park is extremely dark, it is believed both pedestrians were inside the park to watch and photograph the lunar eclipse," the statement said.
So a West Palm Beach police officer ran over two people lying down in a park to watch the eclipse last night. pic.twitter.com/LcXqYreKYH

— Kristina Webb (@KristinaWebb) January 21, 2019
Fortunately, the officer was only driving at five miles per hour, according to the police statement.
The two individuals were then taken to a nearby, unnamed hospital for what police described as "non-life-threatening injuries."
There was no mention of the officer facing any possible charges for the incident, although the statement from the police department said that "[t]he case remains under investigation."
[Image via ROBYN BECK/AFP/Getty Images]
Have a tip we should know? [email protected]