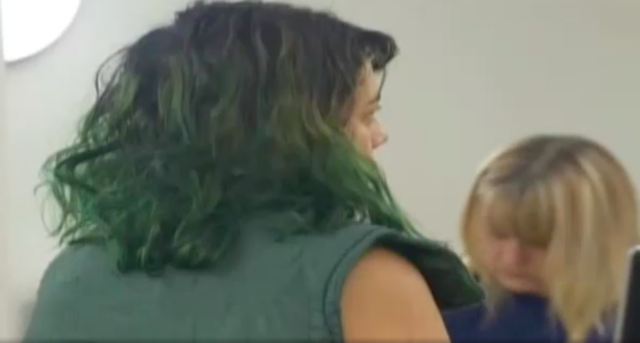 A Washington woman confessed to attempting to kill her boyfriend with a samurai sword that she bought at the mall, according to WDAM.
Emily Javier is in jail after admitting to police that she tried to murder her live-in boyfriend after she found out that he was cheating on her.
According to court documents, Javier found the Tinder dating application on her boyfriend's cell phone, as well as scratches on his back, and red hair in the shower drain that did not belong to her.
She told police after discovering these things, she bought a samurai sword at the mall, saying to law enforcement "I was trying to kill him for cheating. That was my purpose."
When her boyfriend fell asleep, Javier began swinging the sword and stabbing him.
She called 911 Saturday morning and confessed to the crime. When law enforcement arrived they found her covered in blood and crying. Upon entering the house, officers found her boyfriend curled up in their bedroom and bleeding.
The boyfriend was taken to the hospital. He is expected to live, however, as the injuries do not appear to be life-threatening.
[Image via WDAM Screengrab]
Have a tip we should know? [email protected]